Pizza Review: Polito's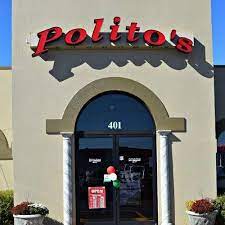 "I was there when Michael Jackson Died!"  Polito's has been ingrained in my head due to the last time I had eaten there. On a 2009 summer night, the family and I were eating a Chicago deep dish, and suddenly on the television they announced that Michale Jackson was dead.
Polito's, located at 401 N Hickory Rd, has changed much since 2009.  The menu has added multiple styles of pasta, salads, sandwiches, and pizzas which include Chicago deep dish, stuffed, Sicilian, and New York style (their original). Since Polito's and I have changed since 2009 I figured we need to give it justice and try it again.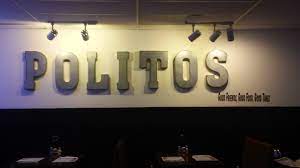 When My pizza review team and I arrived at Polito's we immediately knew the theme of the video. due to the scaffolding exterior and the Long John Silver fry oil smell, we knew the pizza review was going to speak urban. Polito's is located in what used to be a prime location, before malls, everyone used to head over to Town and Country to shop, eat, and socialize.  But unlike Town and Country, Polito's is in the middle of remodeling, and because of these renovations, there is carryout only at the moment. The interior was restricted due to the construction but from what I could it seemed to be a darker tavern style similar to Barnaby's.  Polito's exterior and interior didn't give off a classic Italian pizzeria.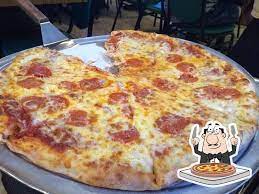 Now for the food, the pizza was 100% New York style. The pizza screamed New York so much that you would expect it to be an Aaron Judge fan. It was thin but floppy and had decent crunch but only on the crust. The undercarriage was better than expected, and the flop wasn't horrendous. The pizza looked appetizing due to the higher-quality cheese and the combination of the good undercarriage, grease, and other high-quality ingredients. The pizza had good sauce, good undercarriage, and good quality ingredients those being the cheese, peppers, and sausage. Personally I prefer the Chicago bar pie style, but I was able to reconcile with this New York pizza as I gave it a 7.5