The Return of Fall Out Boy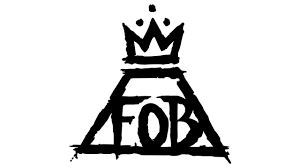 After five years of quietly lurking behind the scenes, the pop-rock sensation of the early 2000s has made their triumphant return to the spotlight. Fall Out Boy has released a new song, Love From the Other Side, in anticipation of their new album, So Much (For) Stardust, which will be released on March 24.
After trolling fans with cryptic newspaper ads and social media updates for months, the band announced the album on January 18 along with the music video for Love From the Other Side. Despite Fall Out Boy's last album releasing in 2018, fans have had plenty to keep up with, as the album hints started dropping this past November and founding member Joe Trohman published his personal memoir in September. The band's last album Mania was well received, but not up to the band's normal caliber, so fans are ready for a new album.
In terms of the new album, Fall Out Boy has promised to go back to its roots. Band members have been vocal about returning to traditional recording methods and are excited to be working with the same distributer that produced their debut album all the way back in 2003, Fueled by Ramen. So far, Love From the Other Side is well surpassing exceptions. The lyrics and more rock focused tempo call back to the bands early days, reminding fans why they fell in love with Fall Out Boy in the first place. With lines like "We were a hammer to the Statue of David, we were a painting you could never frame", one can not deny the lyrical genius of the group.
Fans of Fall Out Boy can listen to Love From the Other Side wherever music can be streamed and can look forward to the full release of So Much (For) Stardust on March 24.