5 Tips to Prep for the SAT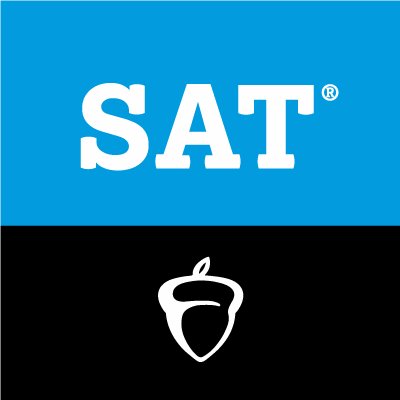 Saint Joe's yearly SAT day is coming up! On Wednesday, March 1, juniors will be participating in taking the SAT as a school. It's important to start studying for the SAT as soon as you can, so here are some helpful tips and tricks to set you on the right track. 
Figure Out a Study Plan: Start studying early! Ideally, you should start your SAT prep two or three months before the test date. This allows you to have enough time for practice tests, review, and knowing where your weaknesses are. 
Use Khan Academy: Khan Academy is a great place to take SAT practice tests. They also offer skill diagnostic tests you can take to figure out your weaknesses. This helps you figure out what to study the most to maximize your skills for test day. The best part of Khan Academy? It's free!
Take Practice Exams: Along with Khan Academy, CollegeBoard also makes full-length practice exams. CollegeBoard recommends "treating each full-length practice test you take as if you're really taking the SAT. Start at 8 a.m. on a Saturday, follow section timing guidelines, only take breaks as they are given on the SAT, and put away your cell phone." Treating a practice exam as a real one is the best way to build confidence for test day.
Know What to Expect: The SAT is stressful enough as it is. Saint Joe purposely builds an SAT day into the school year, so go about your daily morning routine as usual and pretend it's just a normal school day! 
The Night Before: RELAX. You might be tempted to study extra hard the night before, but you deserve a night of rest after months of studying. Make sure to prep breakfast the night before, or plan to wake up a little earlier for a coffee run. Most importantly, go to bed early! Rest is the most important thing you can do for your body before a stressful test. 
Study early, practice, be prepared, take care of your brain and body. Good luck on test day, Saint Joe!
https://blog.collegeboard.org/what-best-way-prepare-sat 
https://www.khanacademy.org/test-prep/sat/x0a8c2e5f:general-sat-strategies/x0a8c2e5f:how-to-prep-for-the-sat/a/planning-your-sat-practice-with-khan-academy