State Bound Freshmen Swimmer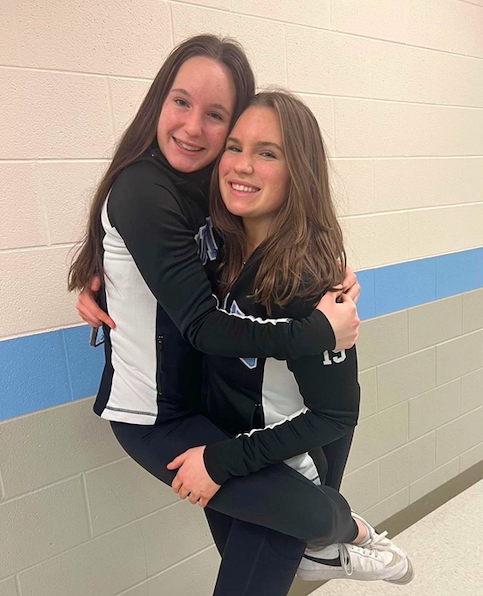 A freshman, Claire Dobryney, is the only Saint Joesph swimmer of the 2022-2023 season to qualify for state! She has been swimming for 10 years and has made a significant impact on Saint Joe swim community. 
She swims distance freestyle, which is swimming any distance that is longer than 1,500 meters (1,640 yards). This is what she will be swimming when she wins state!
When asked about how she is feeling about going to state she said; "I am pretty nervous because there are a lot of fast people and I am close enough to make it to finals and I am staying hopeful."
She is ranked 15th out of the 16th slots open so she is hoping to edge out some of those just ahead of her.
A few ways she gets ready for a meet starts on the bus ride over. She always makes sure to listen to the swim pump-me-up playlist with her whole team. Speaking of her whole team they are heading down to watch her kill it on Friday the 10th at the Indiana University Natatorium.
Thursday during 5th period the drumline and cheerleaders led a send-off for Claire while she was with the whole swim team. All students were allowed to join them in the halls to cheer her on.
We wish you the best of luck, Claire!