Ignite Gala 2023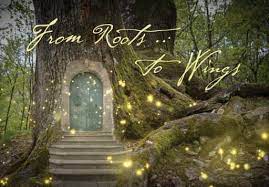 Every year, St. Joe High hosts an annual Ignite Gala, their biggest fundraiser of the year. This is a fun event used to directly raise money for the school. This money goes towards student tuition at the school. It helps cover for their yearly education expenses or them to attend Saint Joe. A mixture of over 200 people attend this event such parents, obviously, alumni, people from the community and the bishop. The Gala has been going on annually since the mid-80s. Originally, it used to be a combined event between Saint Joe and Marian High School. Overtime, it branched off and it became an event exclusive to Saint Joe.
This year's Ignite Gala will be on  Saturday, March 18th at The Armory from 6-9pm. The address is 727 South Eddy Street, South. Make sure to RSVP by Thursday, March 2nd. The theme is Irish Garden Party since St. Patricks day is the day before. Food and beverages will be served at the event. An Irish band will be playing music. The event consists of three main activities: The Silent Auction, The Live Auction and the Paddle Race.
The Silent Auction starts on March 10th. If you can't make the event, you can still bid on auction items. These auction items range from Cubs game tickets to gifts to multiple local restaurants and spa packages. Again, you do not have to be present( in person) to bid on these items.
The Live Auction happens the evening of the event which is on the 18th of March. In order to bid on items for this gala, you have to be present. Highlighted items of this auction are game tickets and hotel accommodations for the Notre Dame Navy game in Ireland( big raffle item ) and other packages such as jewelry.
Lastly, the Paddle Race. It's for general scholarships. This goes directly to financial aid for students that apply for Saint Joe High tuition. 
According to Patrick Lindenmeyer of the Development Office, "We couldn't do it without the volunteer support and we're very thankful for everyone who comes out to the event." Again, this is an ADULT ONLY event. Students make sure to tell your parents to check their mailboxes because a letter has already been sent out. If you have any questions about signing up buying tickets there's still time to reach out to Patrick Lindenmeyer at [email protected] or (574)233-6137.