Saint Patrick's Day Activity To Do
Saint Patricks day is coming upon us on Friday, March 17th. There are many fun activities to do around town to celebrate the Irish holiday.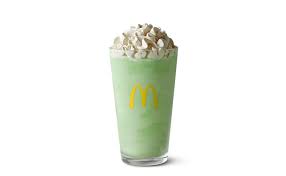 First thing you can do is stop by McDonalds and get one of their classic "Shamrock Shakes." The minty shakes are a bright green color to get you into your St. Patrick's day spirit. These shakes are also very affordable ranging from 3-4 dollars depending on the size of the shake. 
Next, you can stop by the Saint Joe River and watch the river turn entirely green. It is certainly a sight to behold. While you are at the river, there is a large parade filled with super fun and creative floats to see.  Check it out along the East Race not far from Saint Joe.
You can also go to O'Rourke's, an Irish pub located on Eddy Street Commons by Notre Dame and you can grab a great Irish meal perfect for the holiday. O'Rourke's serves a delicious shepherd's pie. 
Another activity to keep you entertained this Saint Patrick's day is to make a leprechaun trap. You can use the materials at your house and decorate it any way you desire! Use glitter, stickers, steamers, whatever you like! This is best suited for young children but you are never too old to catch some leprechauns!