The Era's Tour: What You Need to Know
Picture courtesy of Wikipedia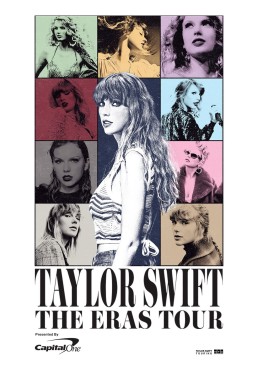 One of the most anticipated events of the entire year kicked off this past weekend. Taylor Swift's "The Era's Tour" is a six month long series of concerts across the country and is already breaking concert records. Besides the "Ticketmaster Scandal" millions faced when they were trying to get tickets, her opening night concert broke the record for most people in attendance at a female concert, beating Madonna's previous record in 1987. 
But if you're lucky enough to go to Swift's concert this year, there are a few things you should know before you go.
The Concert is Packed Full of Swift's Hit Songs

Swift's "The Era's Tour" has a forty-four-song-long set list, totalling around 192 minutes. That is over three hours of Swift's greatest hits from each of her ten albums! There's something for everyone at Swift's concert. Whether you love Fearless or Folklore, Swift is going to sing something everyone will enjoy.

Get There Early!

If you're planning on getting any merchandise exclusive to the tour, get to the venue early! The concert's opening acts begin around 6:00-6:30 p.m, and merchandise has been selling out in a mere few hours at the concert. Luckily, merchandise is being sold hours prior to the concert venue opening, and is available on her website as well.

Pay Attention to What You Can and Cannot Bring

Some venues for the concert have specific rules and regulations about what you can bring with you. Certain bags that will not be allowed, so it is smart to research your specific concert venues rules to make sure you can bring whatever you need to the concert. Make sure you know what other concert-essential items you can take with you such as portable chargers, cameras, etc.

Swift Has Many Surprises Up Her Sleeve

Lastly, Swift has dozens of surprises up her sleeve. In order not to spoil anything about the concert to anyone who doesn't want to know what to expect before they see the show, just know that Swift's concert is truly a performance. But, one of the things fans liked most of Swift's last tour (The Reputation Stadium Tour), is the surprise song that she plays in every city. Swift has brought this tradition back, and will be playing a new acoustic version of a song in each city she goes to. On opening night, she sang Mirrorball from her album Folklore.
So if you're one of the lucky individuals who get to see Taylor Swift in concert this year, I hope you keep some of these things in mind when you're on your way to the concert of the decade.