Self Secure- Prioritizing You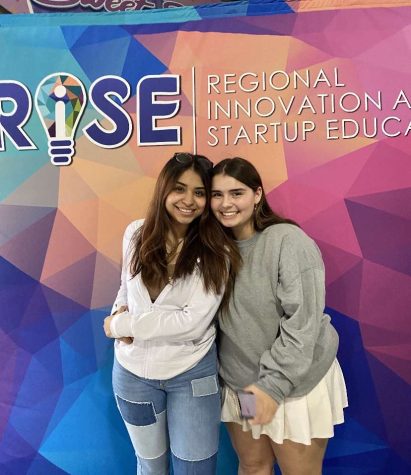 Self Secure is a brand recently created by two Saint Joseph High School seniors, Mariangela Velazquez, and Mikayla Treber. The idea was created through a business class called Moxie. Moxie takes place at Notre Dame and shows several students the steps of what it is like to start a business and become a successful entrepreneur. They take tours of local businesses and hear talks from former Moxie students.
Their final completed idea is presented at a showcase at the end of the year called Rise Fest. They both had the common goal of focusing on women's safety but were not sure exactly what product they wanted to produce. After a few ideas of a sip safety straw idea but after much research and emails with a professor they found out that idea would not be able to be completed by Rise Fest so they were back to square one. They finally settled on the idea of "Self Secure, " a protection keychain arrangement and clothing line.
Since their common goal was to promote women's safety they believed Self Secure was something the community needed. Their idea sparked from seeing a Tik-Tok of women sharing scary situations they have experienced. They hope they will be able to make more people aware of how often women feel unsafe in this society to hope a bigger change would come about.
All of their hard work paid off and these two ended up winning the one thousand dollar reward at the Rise Fest for being the favorite booth award!
Check out their website and social media at:
Instagram: selfsecure_
chttps://selfsecurestore.myshopify.com/