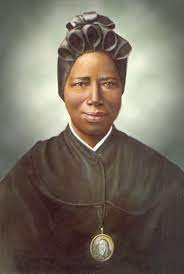 The new Saint Bakhita Club was founded by senior Grace Kidder this fall. The Saint Bakhita Vocational school in Uganda was founded to support young women who were rescued from sex and human trafficking. The Saint Bakhita school, which is located in Uganda, was created to provide academic opportunities for young women who missed out on their education due to those abductions. The school was relaunched in 2021 when Notre Dame created the Innovation Scholars Program.   
The club will hold similar values by helping students who are less fortunate than other students. To achieve this goal, the club will be giving local students more opportunities to participate in extracurricular activities and after school events. The plan is to raise money throughout the year by hosting the Powder Puff football game and dress down days. The club will be trying to make a trip down to Uganda in near future to visit the school. During this trip, they will bring all of their donations in and help out around the school wherever the club members are needed. The trip will also be an opportunity for students to get to see the school in person and see first hand what the money they raised is going into. 
If you are interested in joining the club, email Grace Kidder at [email protected]. The club will be restricted to girls only, but you can still help out, as a guy, by giving money for dress down days and volunteering to help out at the Powder Puff game.