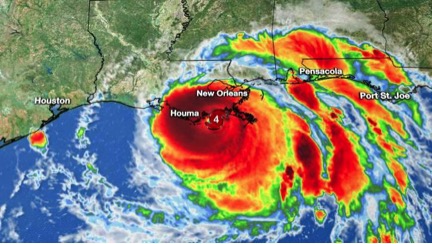 Hurricane season is rolling in fast to the East coast, and Americans need to act fast to take precautions. While many of us reading this may not be in a threatening hurricane zone, there are additional actions by people across the nation to help those directly in the path of these devastating storms.
The peak of hurricane season in the United States falls between September 10 to November 30. According to the National Atlantic Ocean Atmosphere Association, "The upcoming Atlantic hurricane season is expected to be less active than recent years, due to competing factors — some that suppress storm development and some that fuel it — driving this year's overall forecast for a near-normal season."
Even though it may be average, there are still many ways the country can help with any damage that comes our way. Worldwide organization "Go Fund Me" organizes hundreds of ways for people to donate. There are also many other websites that people may reach out on. Millions of people around the world are affected by the devasting hurricanes, which cause many to lose their homes, city, and even loved ones.
As we saw last year, Fort Meyers Beach Fl lost their entire city in a category 4 hurricane. With everything being completely wiped out, hundreds were left with a home and even food. The organizations that were raising money for this disaster was astronomical. As we cannot prevent these natural disasters from happening, we can sure help with the aftermath. Looking for different ways to donate and help such as volunteering or even sending food or clean water. Innocent people are losing their homes, and it is our time to help.