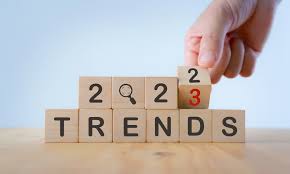 From cargo pants in the 2000s to Stanley's this year, there are lots of trends that are on the rise. Trends are on the rise but some are just coming back.
Stanley Cups are one of the biggest trends right now. Stanley's cost between $35 and $60 with a limit of 2 per customer being put in effect in most stores. Sales have increased over 275% in the last 7 months.
Aquaphor is a chapstick that is becoming very popular. The sales have increased by 26% in the last year.
Cargo Pants are coming back! Cargo pants were very popular in the 2000's but have started to integrate back into society. There is a wide variety and some can even be seen at school wearing them.
YouTube has always been here but it wasn't as popular over the past few years. As influencers are emerging the YouTube following is right behind.
Vine was a very big thing in 2013-2014. This may now be unknown but youtube shorts, instagram reels, and tiktok stories are becoming popular which are just about the same thing.
ChatGPT is on the RISE… As many have probably heard it is an electronic app able to generate essays and texts based off simple statements or questions written by a person. DISCLAIMER: using ChatGPT is not allowed in school so don't do it or you will be subject to any consequences for cheating.
Taylor Swift was first popular in 2006. As most of the world knows Taylor has been taking over the music community and is now onto the NFL. Her following is called "swifties" and involve themselves with everything she does. Travis Kelce is dating superstar Taylor Swift brining fame to not only him but also even more to the NFL. The so called "swifties" are beginning to show up at Chiefs games in hopes of seeing her there.
Although some of these trends aren't the exact same many are similar to past trends that are coming back. Be the change and start your own trends!