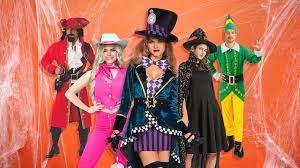 We are less than a week away from Halloween, which means costume time! Here are some of the most popular Halloween costume ideas for this year.
First up Barbie. Barbie came out over the summer, and it is the perfect idea for big groups or going solo. You can even have some Kens and an Allen in the mix. The movie showed all sorts of different Barbies, so you could go any direction you wanted with this costume, so long as it's pink! Whether you buy your costume or make it yourself, all you need is something pink and you are set for a Barbie Halloween. 
Spiderman is another popular costume inspired by the movies. Spiderman: Across the Spider-verse, like Barbie, provides a variety of examples/characters for people to dress up as. Just like you could have a group of Barbies, you could also do a huge Spidermen group. Spiderman might have a bit more of a specific look, but there are still plenty of options. 
Wednesday Addams is an especially spooky idea for a Halloween costume, and all you need is some black clothes and some twin braids. You could even have your family dress up as the rest of the Addams family members.
The classics of princesses, fairies, and witches will continue to be popular this year as well. Dress up as the Tinkerbell gang, the Hocus Pocus sisters, or Elsa and Anna for group costumes, or any princess, witch, or fairy if you are going solo. You can also do Harry Potter characters or a Disney princess and prince couple. 
Another popular idea this fall is going as the duo of Taylor Swift and Travis Kelce. Taylor Swift has had a massive year ewith the Eras Tour, and the recent romance with the Kansas City Chiefs' tight end make this a timely option.
Whatever your Halloween plans are this year, keep a look out for these costumes and use them for inspiration for your own!