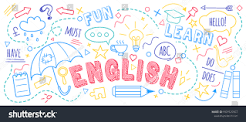 The English department at Saint Joe has a strong academic tradition. Along with several teachers throughout the building, the English department added three new members for the 2023-24 school season – Mrs. Santiago-Diaz, Mr. Doran, and Ms. Wroblewski!
Ms. Melissa Wroblewski marks her 28th year teaching. She has moved around a lot over those 28 years – having taught in middle schools and high schools in the South Bend/Mishawaka area as well as in Cincinnati, Ohio, and Grand Rapids, Michigan. Most of her teaching has been in Catholic schools. Prior to coming to Saint Joseph High School, she taught at Christ the King in the middle school. Currently, she is teaching both Honors English 10 and English 10.
Wroblewski has already fallen in love with Saint Joseph High School.  She explains,"I am very lucky to be able to not only teach amazing students but also work with some of the greatest teachers and administrators I have had the pleasure of working with over the past 28 years. Twenty-eight years is a long time, and in my short amount of time at Saint Joe, I can honestly say that it's my favorite place of all!"
Wroblewski offers three pieces of advice to students. "One, always be positive. Life is not always easy, nor is it always fair, but a positive mindset can help through rough patches. Two, be a good person. God made us all in His image, and we should strive to  use our words and deeds to spread goodness out to the world. And third, trust your English teachers when they say that you need to write well. Just do what they say, even if you aren't really too pumped about the idea of writing an essay."
Make sure to say hello to Ms. Wroblewski in the halls and give her a warm welcome!