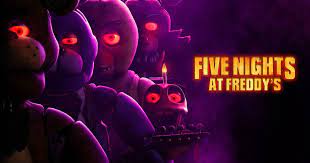 In the summer of 2014, a game that would come to be more famous than anyone could predict would be released. Five Nights at Freddy's, an indie horror game developed by Scott Cawthon took the internet by storm, every gaming YouTuber was playing it, and its many mysteries were helping to develop an online fanbase like no other.
This fanbase would always be kept on their toes and always be theorizing about the next big thing within the series. However, one of the biggest things the series would ever have the pleasure to do was announced in April 2015, just over half a year since the first game was released. This game series would be getting a movie adaptation.
This year, that promise finally rang true as on October 27th, the Five Nights at Freddy's movie was released to mixed reviews. Many long-time fans of the series said that the movie was a fantastic recreation with beautiful practical effects and had clearly had a lot of love and time poured into it. Meanwhile, critics were tearing apart the movie for everything from a weird story to catering to fans too much, but it doesn't take a lot of effort to see why Blumhouse Studios catered to fans and not the average person.
The fanbase for the game series was so big that if they didn't cater to them and instead changed the movie drastically to be more viewable to the average person, it would be like draining the hearts of many to fill the hearts of few. These fans were so passionate that they made the Rotten Tomatoes score for this movie look extremely strange. While critics thought it gave too much to fans, rating it 29%, fans thought it was an amazing adaptation of one of their favorite game series, rating it 88%. In summary, this movie was a faithful recreation of a successful game series, but not a movie to cater to the average audience.