boygenius: 'The Record'
There's never been a supergroup like boygenius, which is why the label doesn't do them justice. They're simply a world-beatingly great band, with three of the most brilliant singer-songwriters in the game. Julien Baker, Phoebe Bridgers, and Lucy Dacus all came into boygenius with their own totally distinct styles. But the power of boygenius is how something weird, unpredictable, and slightly dangerous happens when these three musical minds meld. All over The Record, they prove they're a band that can do it all, hitting peaks together that can't be reached any other way.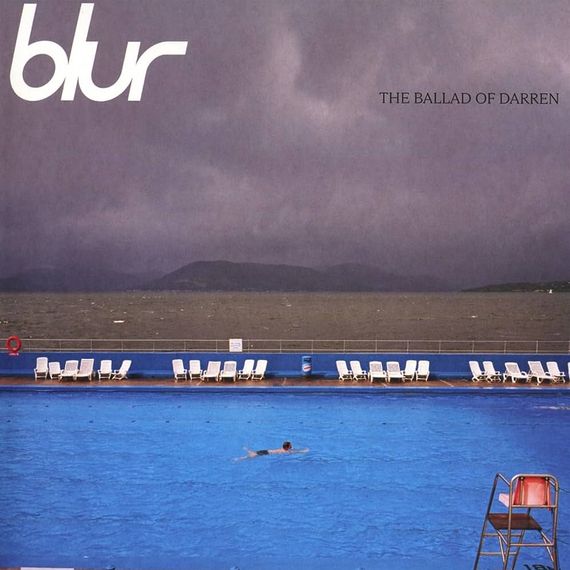 Blur: 'Ballad Of Darren'
The Ballad of Darren, the ninth album from Britpop pioneers Blur, catches four friends reconvening in their 50s to tackle daunting adult problems — the end of romance and the onset of middle age — while revisiting the stately melodicism of their impactful early '90s. Singer-songwriter Damon Albarn isn't slowing down by any means; Darren is his second album of the year after Gorillaz's Cracker Island. But he is trying to learn to be content with the life he built for himself, even while the album's dejected slow songs ponder nagging loneliness. The band seems to lift his spirits. "St. Charles Square," "Goodbye Albert," and "The Heights" flood the mix with psychedelic guitars and propulsive rhythms, adding vibrant textures to the melancholia.

Lana Del Rey: 'Did You Know There's a Tunnel Under Ocean Blvd'
The core of Ocean Blvd is Del Rey trying to get a closer look at herself, flipping the story as we have come to understand about what she's trying to tell us. Through stories of her family, a failed relationship, her conflicting desire of being both seen and hidden, Del Rey exposes more than just who she is, but why she is who she is. Songs like the excellent "A&W" and "Fingertips" are two sides of the same life-storytelling coin. Each ponders personal development, an estranged mother, and the harrowing reality of carrying trauma deep into adulthood. 
Paramore: 'This Is Why'
This Is Whyis Paramore's excellent foray into post-punk, riddled with a new set of anxieties. The lead single "This Is Why" sets a menacing, urgent tone for the album and its subject matter: paranoia and frustration about the lack of human empathy even after the unbearably awful shared traumas the world has faced in recent years. Thoughts on aging permeate the songs. In rock-star years, they're veterans, and they feel it in their bones. But this album is proof that the teen angst that fuels pop punk and emo never really dies; it merely mutates.

Olivia Rodrigo: 'Guts'
Guts is another instant classic, with her most ambitious, intimate, and messy songs yet. Rodrigo avoids all the typical second-album pitfalls — no songs about how fame is stressful, no songs about social media. The great lead single, "Vampire," turns out to be a total outlier, because it's the only song that goes for a celebrity-life angle. Instead, she focuses on the topic she really cares about as a songwriter: the gawky, insecure, typical teenager we met in "Driver's License."