A Hidden Talent – Kira Wilson
Kira Wilson is a sophomore who competes in top tier gymnastics at the Elite Sports Academy.
Starting at age three, she has trained for over ten years. As a result, Wilson has progressed and developed into a very powerful gymnast. Her favorite event if the floor exercise. This allows her to showcase her leaps, tumbling, and all the choreography in her routine.
Her favorite skill, at the moment, is her jaeger to bail combination performed on the uneven bars. She states, "every time I do this skill it feels like I am flying."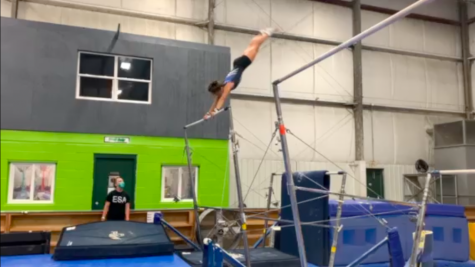 Unfortunately last year, due to Covid, her season was shortened and so she was not able to compete for a spot at nationals. The two previous years Wilson had the privilege to compete at the national level as the sole representative from the state of Indiana. After she finishes high school she hopes to continue her gymnastics career by competing for a D1 college gymnastics team.