The Fall Play Carries on Despite Corona Virus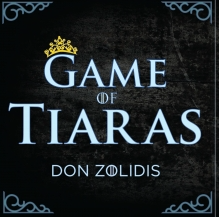 Every year Saint Joseph High School puts on a Fall play. However this year is not like any we have had in the past. The corona virus has hit everyone pretty hard, and has especially affected the way that extracurricular activities, and school has gone. For one, sports have had to limit spectators in order to limit exposure. Secondly, the school has had to undergo several different modes, in order to keep everyone safe and healthy. This leaves a big question for how the fall play production will go down this year.
With the help of Mr. Reynolds and all the cast members, it has been made possible to continue the tradition of the Fall play this year. Unlike most years, this year's fall play will be virtual. This means that the whole cast will perform the play on zoom. This entails every cast member logging into a zoom call in costume, at their own homes! This year's play is called Game of Tiaras. I talked to a cast member in hopes of getting a hint to what the play will be like this year, she said, "well there's a lot of action in this play, and it's very crazy and ridiculous." So even though the play will be on zoom, I think it is going to be a must see, funny and exciting performance. Everyone should make sure to watch the play this year, because the whole cast and everyone involved has worked extra hard in order to pull off Saint Joe's first ever virtual play. Mark the calendar for November 20th and 21st.