Joe Biden Elected 46th President of the United States
After four long days of vote-counting across the country, the 2020 presidential election was finally called for Joe Biden Saturday morning. 
The former Vice President took down incumbent Donald Trump in a historic victory that was a nail-biter from the very beginning. Though polls showed Biden with a comfortable lead in swing states needed to capture the presidency, his campaign never took their foot off the gas. Campaign manager Jen O'Malley Dillon said in October "the reality is that this race is far closer than some of the punditry were seeing on Twitter and on TV would suggest." Her statement would prove to be true as Biden and Trump finished within less than 1% of each other in four major swing states.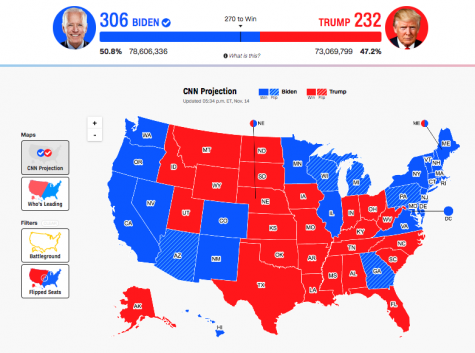 Though Biden would end up taking the election on Saturday, incumbent Donald Trump had an impressive beginning to election night, taking the major battleground states of Florida and Ohio, states key to a potential win. He won by 8 points in Ohio, a state that's been shifting red in recent years, and won Florida by 3.5 points. His win in the Buckeye State was expected, but his early victory in Florida came as a surprise to some. What many believe carried him over the top is his growing support among Latinos; specifically, people from Cuba, Venezuela, Mexico, and Colombia. Trump capitalized on growing socialist movements within the Democratic Party to accuse Biden and Harris of promoting socialism and paving the way for younger, more radical activists in Washington. His messaging on this issue paid off as Latinos who were afraid of Communist leadership, stemming from experiences in their own country, went out and voted for Trump. Nearly 55 percent of Florida's Cuban-American vote went to Trump, according to NBC News exit polls, while 30 percent of Puerto Ricans and 48 percent of "other Latinos" backed Trump. "Trump showed up in Florida. He asked us what our issues are and he addressed them. He didn't take us for granted," said Bertica Cabrera Morris, a board member of Latinos for Trump. Where this Latino boost was felt most is Miami-Dade county where Hillary Clinton won 624,000 votes in 2016 and Biden won 613,000 this time around. Meanwhile, Trump support skyrocketed in the county, going from 333,000 votes in 2016 to 529,000 votes this year. It's clear that the GOP has been gaining enormous support among this key voting bloc, and Democrats are being urged to do something about it while confronting their lackluster performance in Miami-Dade. "Democrats didn't have a very effective ground game in Miami-Dade County," said Florida International University Professor Eduardo Gamarra. "From the beginning they were trying to defend themselves from the communist accusations. So it was difficult for them to develop a ground game. They did, but it was late."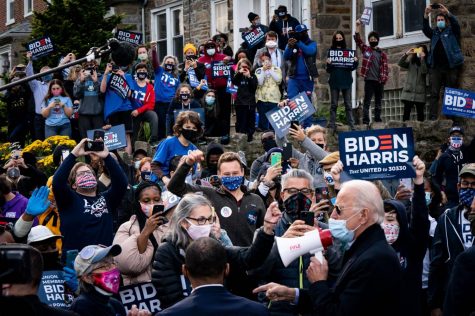 Though Florida and Ohio delivered for the President, other battleground states were not promising. Trump lost five states from 2016, Wisconsin, Michigan, Pennsylvania,  Arizona, and Georgia; he did not flip any states from Blue to Red. In fact, he lost state that hasn't gone blue since Bill Clinton took it in 1996 (Arizona). He is also going to lose Georgia, a state that hasn't been Democrat since 1992. What brought Biden success in these states was a growing young and minority electorate that heavily favors liberal and progressive ideas. In Arizona, the heavy Latinx population delivered Biden an impressive victory while also flipping Maricopa county in the heart of Phoenix, flipping it blue for the first time since 1952. Similarly, in Georgia black voters brought Joe Biden and Kamala Harris a statement victory in a state that is growingly young and diverse. Voter registration efforts led by Stacey Abrams, the Democratic nominee for Georgia Governor in 2018, played a massive role in bringing Biden and Harris over the top. She raised millions for funding and registered nearly 900,000 Georgians for the 2020 race. "There's a lot of work that's gone into this, but Stacey really is the architect of what's been built in Georgia," said Dubose Porter, the former Georgia Democratic Party chairman and an Abrams mentor. With Biden set to take the W in the Peach State, Abrams knew all along that Georgia had the opportunity to sway blue. "Georgia has had the potential for years," she said in an interview shortly before the election. "It didn't just start this cycle. This has been work that's been ongoing for nearly a decade, and I'm just proud to see it come to fruition and for it to finally receive the level of investment it deserves."  
But what stood tall as Biden's greatest accomplishment of the night was rebuilding the "blue wall" of Wisconsin, Michigan, and Pennsylvania that came down in 2016. These states were key to their win and it exhibited the shift of white working-class voters, as well as suburban voters, to Biden's side, while also cutting off support from Trump in rural areas and non-college educated white voters. "Our suburbs are just becoming more and more Democratic," said former Pennsylvania Rep. Ryan Costello, a Republican and Trump critic. "Some of that is natural. But a big chunk of that is attributable to Donald Trump, who he is, and everything he does that is such a turnoff for suburban voters." Biden used his experience of growing up in Scranton, Pennsylvania to his advantage as he campaigned across these three states. He pushed a message of "Middle-class Joe" and that this election was about "Scranton vs. Park Avenue." Though Trump ran on a message of economic prosperity, Biden used this against him and sought to expose the struggles of middle-class workers in the Midwest. "We'd heard so much about the Trump economy. But we're still a manufacturing economy and nearly stagnant in our growth," Erie County Democratic Party Chairman Jim Wertz said. "The Trump economy has not translated into a groundswell of work and opportunity here in Erie County. Joe Biden had the right message for this part of Pennsylvania." The state that Biden grew up in would end up clinching the election for him on Saturday morning, taking him over 270 electoral votes and cementing his historic win.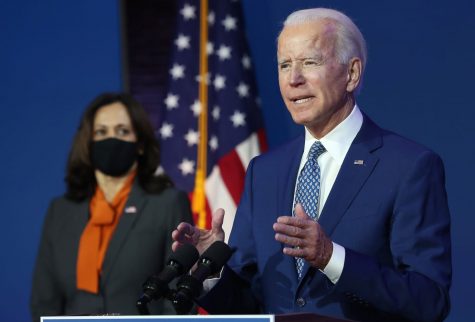 Meanwhile, Democrats kept a majority in the House of Representatives, but suffered surprising losses in many toss-up races. In fact, they lost a net amount of seats. Senate races also proved to be disappointing for Democrats as they dropped many swing states to Republicans. Among them being Iowa, Maine, Montana and North Carolina. Democrats lost their Alabama seat to Football Coach Tommy Tuberville, but gained two new seats in Colorado and Arizona as former 2020 presidential candidate John Hickenlooper and Retired Astronaut Mark Kelly won their respective races. Now, the nation's attention has shifted to Georgia where both Senate Races will be going to runoffs on January 5th. Democrat Jon Ossoff will be facing incumbent David Perdue while Reverend Raphael Warnock will be going against appointed Republican incumbent Kelly Loeffler. Since Republicans currently have 50 seats in the Senate and Democrats have 48, a 50-50 split would lead to a tiebreak vote cast by soon-to-be Vice President Kamala Harris. Thus, Democrats must win both seats in order to capture a "majority." These races could go either way and funding from both sides have begun to trickle in with everyone aware of the consequences of the election. "This is literally the showdown of all showdowns," Senator Marco Rubio told the Cobb County crowd. "This is Georgia's decision to make. But it's America that will live with the consequences." The importance of these races cannot be understated. They will determine cabinet picks, Supreme Court Justices, and major legislation that will remain for years to come, leading Democrats to get fired up for the opportunity to make the House, Senate, and White House blue. "You know they say that we don't show up for runoffs," former Atlanta Mayor Shirley Franklin told Democrats this week at another Ossoff drive-in rally. "Well, we're going to prove them wrong." 
As Joe Biden begins his Presidential Transition, he has many tasks upon him. First, he must choose cabinet officials who lead government departments like the Department of State and Justice Department. He has already announced one pick so far; Ron Klain, the Chief of Staff to Vice President Al Gore and Vice President Biden, was chosen to be Biden's Chief of Staff come January. Klain also served as the Ebola Response Czar under the Obama Administration and has been praised by Democrats as a return to normalcy. Klain is from Indianapolis and graduated from North Central High School. (Note: to check out Biden's transition, go to buildbackbetter.com)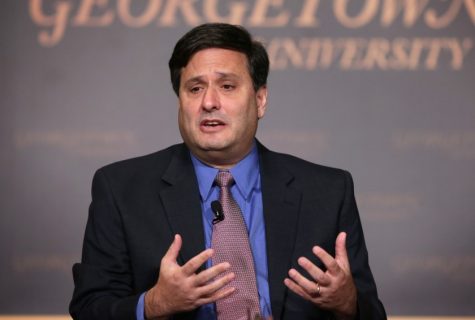 The President-elect has also received congratulatory phone calls from many world leaders, including Pope Francis, President Emmanuel Macron of France, and Prime Minister Boris Johnson of the United Kingdom whose office said "The prime minister and president-elect also looked forward to working closely together on their shared priorities, from tackling climate change, to promoting democracy, and building back better from the coronavirus pandemic." Some leaders have yet to congratulate Biden. President Xi Jinping of China, President Vladimir Putin of Russia, and President Manuel Lopez Obrador of Mexico have yet to call the President-elect. 
In the midst of Biden and Harris' win, it is important to acknowledge the elephant in the room: Donald Trump. The President still has not conceded the Presidency and is falsely claiming widespread voter fraud, though there is no evidence to back up his claims. He continues to spread conspiracy theories about the election on his Twitter where supporters congregate to support him. He has mounted legal challenges that are likely to fail and is not acknowledging the peaceful transition of power that exists in our country. Furthermore, he is directing the GSA to withhold funding for the transition team and isn't allowing him to receive intelligence briefings as President-elect. Though this can be seen as playing politics, it is genuinely dangerous to be doing this; in 2000, when the election was decided on December 13th, a delay in the transition phase for President Bush led to national security concerns. The 9/11 commission mentioned this delay as a reason why there was a weakness in national security during 2001. 
Joe Biden and Kamala Harris' win came with some historic firsts. Harris became the first woman, African-American, daughter of immigrants, and person of South Asian Descent to become Vice President of the United States. Every Vice President before her was a white male and her ascent to this position has truly expressed the progress we've made as a country. Biden will be the oldest president to ever take office as he will be 78 on inauguration day. He will also be only the second Catholic President, the first being John F. Kennedy.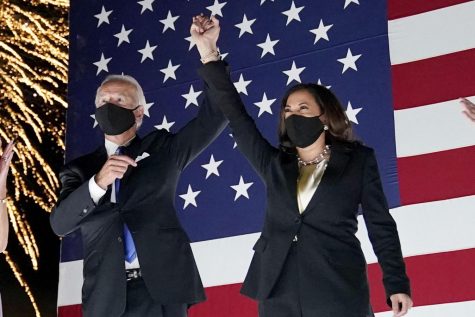 The Biden-Harris ticket garnered the most votes for any presidential ticket in the history of the United States. With 77.6 million votes and a 5 million vote lead in the popular vote, they had the highest vote percentage of any challenger to an incumbent president since FDR in 1932. Their impressive win is set to usher in an administration facing issues that no other President has faced before all at once: a raging pandemic, an economic recession, racial tensions, foreign election interference, and continuing national security threats from all around the world. But this administration stands ready to face it all as President-Elect Joe Biden said in his victory speech, "It's always been a bad bet to bet against America. We're good people. This is the United States of America. There's never been anything, never been anything we've been not able to do when we've done it together."