Parks and Trails: Great Ways to Relax!
Zach Taylor, Staff Writer, Video Editor
November 18, 2020
As the seasons change and days get shorter, some students may find it harder to find time to get outside. Even though it is much colder, getting fresh air and staying physically active is still just as important to keep students' mental health up, especially with the schedule changing back to mode 3. Luckily there are many trails and parks in the St. Joe community that are perfect for taking a stroll or biking on after school to help provide a serene break to an otherwise stressful day of work. Just remember to bring a mask and dress warm!
The LaSalle Trail/East Bank Trail:
The East Bank Trail is most easily accessed by  going down E Madison St away from the school and turning right or left once you reach the St. Joe river. Going right will lead you to the LaSalle Trail, which runs all the way into Michigan, and going left will have you following the St. Joe river all the way to downtown Mishawaka. The trail features hawk-lights that signal cars to stop so you can cross the busier streets and benches along the way for you to stop and rest your legs. It also has a newly paved section that runs by the old St. Joe building, Holy Cross College, and Saint Mary's College. Overall, this trail is one of the best due to its proximity to the school and the pretty sights you will see on it.
The Riverside Trail:
The Riverside Trail is a trail that runs along the opposite side of the St. Joe river as the LaSalle Trail, starting at W Angela Blvd. and runs all the way up to Darden Road. The St. Joe river and colorful leaves create a nice, relaxing backdrop for taking long, thoughtful walks to clear your head. The trail also features rest points with lots of plants and benches, as well as outcroppings looking over the beautiful St. Joe river. Overall, this trail is one of the most gorgeous in the city and features the namesake for our school.
Howard Park:
Howard Park is a newly renovated park just South of the school building. Students can reach the park by following St. Louis Blvd for a few blocks. The park can also be reached by going left on the previously mentioned East Bank Trail. Though the park is most known for it's playground and ice-skating path, the park has a nice open area that students can meet at and socially distance with friends. The park also looks right over the St. Joe river, which just adds to the beauty of the park. Overall, this park is a great place for students due to the open area and proximity to St. Joe.
Rum Village Park:
Located south of St. Joe, Rum Village is a large park with lots to do. They have many nature trails crawling through their expansive forests, some of which are even mountain biking trails. The park also features a dog park within it, as well as a disc golf course. Additionally, one of the best parts about the park is the Edge Adventure Aerial Park, which a high ropes and zip line course. In order to comply with Covid-19 protocols, reservations must be made in advance to use the course and anyone who is not socially distancing themselves will be asked to leave. Overall, Rum Village is a really nice and large park with lots to keep you entertained.
As the school year keeps charging forward, it is very important for students to go outside and take a moment to relax from the stress. Hopefully these parks and trails are able to help give them that break that they need.
About the Writer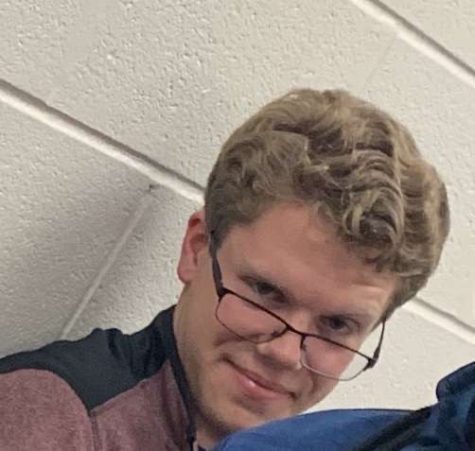 Zach Taylor, Staff Writer/Video Editor
Hi, I'm Zach Taylor, a senior at Saint Joe High School. I am a captain on the cross country team, I play several instruments, and I love Reese's Puffs.