Biden and Harris begin Presidential Transition
With Joe Biden winning the 2020 election, the presidential transition process has begun–but not with 100% cooperation. 
Incumbent President Donald Trump has refused to concede the election, mounting legal battles that have failed and others that will soon arrive at the same fate. His refusal has caused more than just political division; it led to the withholding of funds for the incoming administration, preventing the President-Elect from receiving intelligence briefings for weeks, and delaying the smooth transition of power which our country has observed in its over 200-year history, with all of this taking place during a deadly global pandemic. NPR's Ailsa Chang laid out the importance of this transition period saying, "Picture the biggest company in the world handing over control of every department to someone who wants to lead the company in a completely different direction." 
Regardless, Biden and Harris haven't let the President's refusal to concede get in the way of making key decisions, such as Cabinet and White House roles. Biden has already named his Chief of Staff, deputy Chief of Staff, Oval office operations director, and multiple senior advisors. He is also slated to announce other White House positions such as Communications Director, Press Secretary, and other roles in the coming weeks. These positions in the White House don't require Senate confirmation.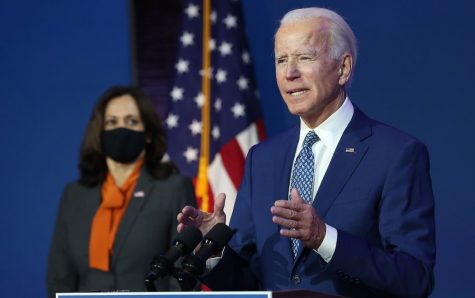 On the other hand, Cabinet officials nominated by Biden must be Senate-approved. Thus far, no nominations have been announced, but the President-elect has begun to make up his mind on some positions. He said Thursday afternoon that he decided on who will lead the Treasury Department. "You'll soon hear my choice for Treasury, either just before or just after Thanksgiving," Biden told reporters in Wilmington, Delaware. "It's someone who will be accepted by all elements of the Democratic Party, from the progressive to the moderate coalitions," he added. Front-runners for the job include Lael Brainard (a member of the Federal Reserve Board of Governors), Roger Ferguson (the CEO of TIAA), and Janet Yellen (Former Fed Reserve Chair). 
Another notable position is Secretary of State. Foreign policy is important in any Presidential administration, but the Biden-Harris administration is set to focus more on it as they take over the reins from Donald Trump, who they believe has deteriorated the United States' relations with foreign nations. Tony Blinken is the front-runner for State thus far; he served as National Security Advisor to Biden when he was Vice President and served as Deputy Secretary of State from 2015 to 2017. He brings a depth of knowledge that Biden is longing for, not to mention he knows the former VP well.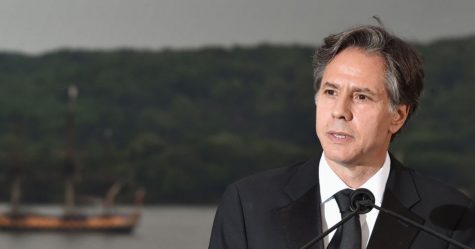 Former UN Ambassador and National Security Advisor Susan Rice is also in the mix for Secretary of State. She was vetted as a potential Vice President for Joe Biden and, like Blinken, knows Biden well. Her confirmation could get difficult in a Republican-controlled Senate due to controversial actions by her regarding the 2011 Benghazi attacks. 
A Saint Joseph graduate seems likely to get a position in the Biden Cabinet. Former South Bend Mayor and 2020 Presidential Candidate Pete Buttigieg is being vetted for U.S. Ambassador to the United Nations or Secretary of Veterans Affairs. Buttigieg has expressed a strong preference for the post of UN Ambassador, according to Axios. This position would give him high exposure to donors in the New York City Area, where the UN headquarters is located, and would provide him foreign policy experience, a much-needed asset for a future presidential bid. Personally, I would like to see him as Secretary of State; click here to check out a letter I wrote in the South Bend Tribune about this.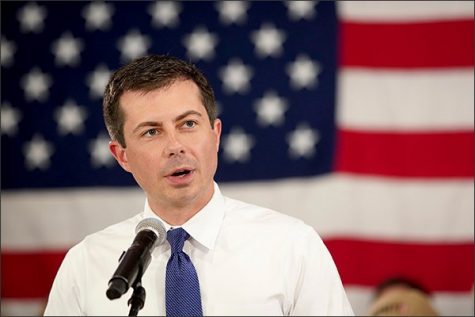 In a sign of party unity, Vermont Senator Bernie Sanders is being considered for Labor Secretary. Biden and Sanders appear to have ideological similarities in this area and are leaning towards tapping the 78-year old Senator to this position. Michele Flournoy, a former undersecretary of defense for policy, is the leading candidate for Defense Secretary; if confirmed, she would be the first woman to hold the post. Doug Jones, the outgoing Senator from Alabama, is in the mix for Attorney General. Former Massachusetts Governor Deval Patrick, California Attorney General Xavier Becerra, and former Deputy Attorney General Sally Yates are also under consideration. 
Though the Biden Team is considering Democratic candidates for these Cabinet positions, they will also need to consider who controls the Senate. If Democrats win both Georgia Senate Seats on January 5th, there will be a 50-50 split in which Kamala Harris, the soon-to-be President of the Senate, will be the tie-breaking vote. President-elect Biden has acknowledged the difficulty that could exist if Republicans hold both seats. "We're going to run into some real brick walls initially in the Senate, unless we're able to turn around Georgia and pick up those two seats, but even then it's going to be hard," Biden said. "But I believe I know the place. I believe we can ultimately bring it together." 
With vaccines likely to come out in Late December, it is even more important that the Trump administration cooperates with the Biden team. Chris Lu, who was executive director of the Obama transition in 2008, says, "We're in the middle of an economic recession right now. We're in the middle of a pandemic. It's not just the cooperation being important to help a President Biden, but it's all the things that have to take place to ensure that that handoff on noon on January 20 happens seamlessly." 
For more information on the Biden-Harris transition, go to buildbackbetter.com
About the Writer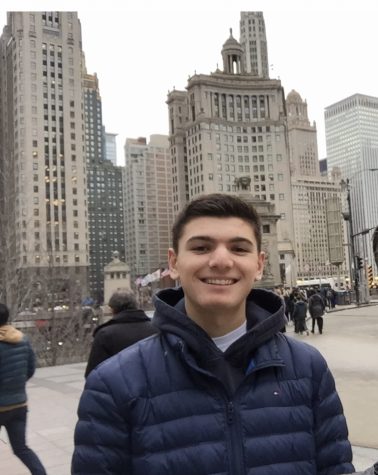 Onur Toper, Staff Writer
My name is Onur Toper and I am a senior at Saint Joseph High School. I am an ICU volunteer, Captain of my school's tennis team, and participate in other...