The Crown Season 4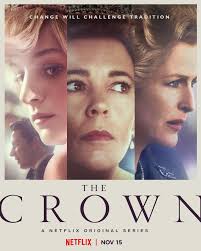 Season 4 of The Crown on Netflix premiered November 15 and is currently available to stream or download. And with the introduction of Princess Diana, this storyline promises to be one of the most popular ever for the franchise. Afterall, the fairytale start and tragic end of her life has captivated generations already.
Fortunately, production of this latest installment of the Netflix's Original series was completed pre-Covid19 and the release did not have to be delayed and was released November 15, 20220. The series heavily focused on Queen Elizabeth II's reign is increasingly packed in with drama. Fans will likely be shocked by a slightly less sympathetic take on Diana that might differ somewhat from the sanitized image that has perpetuated itself in popular culture. However, Diana fans will be happy to hear that her story is told gracefully even if it follows a more realistic approach to her life. This season lives up to the high standards of The Crown's previous seasons and is definitely worth a watch.
Even more good news for fans is that Netflix has just announced not only the start of filming for Season 5 next year but also a bonus Season 6 for the very British finale set to air in 2022.