Boys Basketball Season Overview
Despite facing new challenges due to the COVID-19 pandemic, the Saint Joseph Boys Basketball team is working as hard as usual. Through their teamwork, work ethic, and strong leadership, overcoming these obstacles are no issue.
Overall, the season has been going well for the Indians. Although they had a rough season opener against the Adams Eagles with a loss of 54-65, they were able to stay resilient and bounce back against Marquette Catholic the following night with a score of 91-82. Ever since then, the players have been picking up the intensity and pushing themselves to work the hardest they can during practice. More importantly, the players are doing their best to stay healthy and injury free.
The pandemic has posed many challenges for the team. One of the biggest challenges COVID has posed for the team is limiting the number of spectators at each game. Each player on JV and Varsity has two tickets to distribute to limit the number of spectators in the gym at a time. Another obstacle the Indians have faced is not having the whole team practice together. As a team, only a few players missed a couple practices due to contact tracing, however the team has done a good job of staying COVID free overall. Meanwhile other teams have not been so lucky. Unfortunately, the boys' first game was originally supposed to be played against Concord on December 1.  Due to the opposing team having a player test positive, the game had to be rescheduled. Their game against Jimtown scheduled for December 8 also has been shifter to a later date. Over winter break the team is planning to have regular practices and games scheduled, which the team is looking forward to.
On a happier note, JR Konieczny signed to Notre Dame on November 11 to continue his basketball career. When asked about his feelings after committing to the Irish, Konienczny stated,"I mean I guess it feels pretty good but nothing's changed for me. I still go out there with the same mindset to be the hardest worker and to try to get better every day." 
About the Writer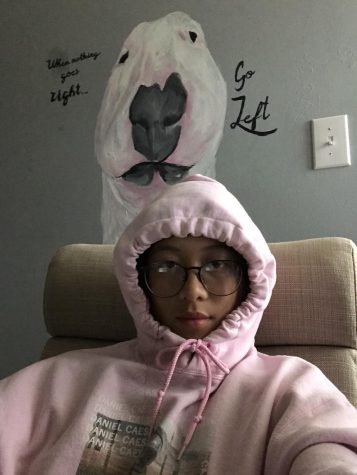 Tea Lazareto, Video Editor
I am a senior this year and I edit videos. Aside from making and editing videos, I play tennis and make art.

If I were to put my feelings about senior...