Leaders in the Saint Joe Community
Interview on two members of the Michiana Youth Leadership program.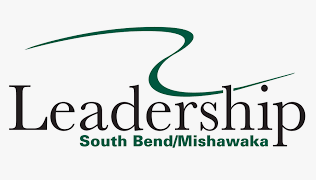 Helping people in the community is not only a goal of Saint Joe High School, but it is also the goal of the Michiana Youth Leadership program. This annual program goes above and beyond to help different organizations and people in the Michiana area. It is a service-based program, that allows the participants to fully organize projects that help places in the community. The individuals who are selected to be a part of the program get the chance to hear from a variety of speakers who discuss a wide range of topics. Some of the topics include: diversity, racism, classism, sexism, the LGBTQ community, and the future of the Michiana area. Around twenty to thirty high school students are chosen to join from a large pool of nominees to take part in the yearlong program. Among several Saint Joseph students nominated by our counseling department, a few were accepted into this great program.
Sydney Taylor, a current sophomore involved in Saint Joe lacrosse and cheer, works with Goodwill and Dress For Success in order to help provide professional attire for people in poverty. Her team designed a plan to create a drop box drive, and promoted the drive through local radio and news outlets, eventually bringing it to reality this fall.
Taylor explained, "I have never met a group of kids as interested in social change as I am, and that only makes me want to pursue this change more. It makes me proud to be amongst some of the most strong-willed young leaders of my community and I hope I can make our community proud." Taylor  was drawn to the program because of its openness. Unlike many programs that tend to stray away from or do not acknowledge issues such as sexism, racism, and classism, this program encouraged the students to discuss those issues. and brainstorm ways to bring about change.
Braedon Troy, another sophomore student involved in this year's virtual fall play, was very excited about being accepted into the program. He was ready to have deep conversations with people with like-minded people who were also interested in leadership in the community. His project team plans to talk to various leaders of different social groups to get their perspectives on life. They plan on talking to leaders of the LGBTQ community, the African American community, members of the police force, and other groups in our community. Troy hopes that this will help to close the divide between these groups and bring people together by sharing perspectives.
"The lessons learned are designed to then translate directly into the real world. Doing the program again would be relearning the same teachings, instead of acting on these teachings and actually going out to serve as leaders."
Troy explained that he encourages everyone to apply for the program, as it is a useful experience. However, he sees the program as more of a stepping stone. He will use everything he learned while being in the program to prepare himself to lead in the community in the future. 
Both Sydney Taylor and Braedon Troy expressed the positives of the Michiana Youth Leadership program – one designed to assist the students involved by preparing them  to stand up and be leaders for change in our community.