No march, no problem- How Right to Life is still making an Impact
From attending an enthusiastic mass and rally in the Wizards Stadium to singing with friends at a deafening level on the bus to marching with thousands through the National Mall, the annual March for Life at Washington D.C. is truly a life changing experience. But while it's disappointing that Right to Life students won't be able to make those meaningful memories this year, the club is still finding incredible ways to pursue its mission.
This past Christmas, the Right to Life club served the community in fun and creative ways while promoting the dignity of every human life. The group met for a virtual Christmas card making party, where they watched The Grinch on Netflix and made Christmas cards for the residents at the Saint Mary's nursing home. Helping spread joy to the elderly, who had been struggling with the changes of the pandemic, was a truly meaningful experience. The club is also hosting its annual Diaper Drive in late January, where students organize diaper donations to help out the local Women's Care Center. 
Despite missing out on the unforgettable trip to D.C., Right to Life continues to passionately promote the Pro-Life movement. Club President Martha Cleary says, "We're trying to expand our reach and make sure we're promoting the dignity and sanctity of all human life". Even in this confusing and difficult time, Martha's words show the group's admirable passion and initiative in working for what they believe in. Right to Life's actions in helping the community speak even more powerfully, demonstrating that protection of the unborn and most vulnerable in society is an essential and inviolable Catholic ideal.
About the Contributor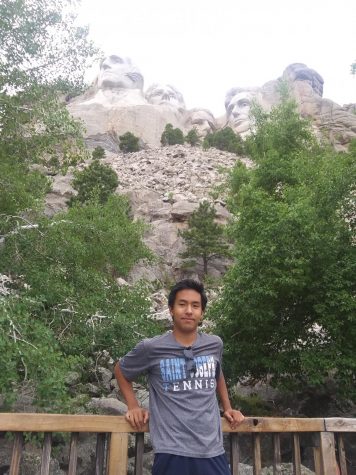 Jonathan Liu, Staff Writer
Hello! I'm a senior in News and Broadcasting. I play tennis and run track. Outside of school I enjoy watching shows, rooting for the Lakers, and spending...