Katie Neeser Makes Comeback as Lady Indians' Lacrosse Head Coach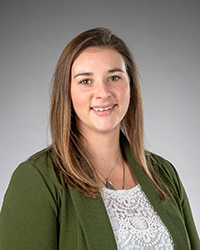 Watch out Indians! There's a new coach in town. This season the lady Indian's lacrosse team eagerly welcomed back Katie Neeser as head coach. After catching up with her after a very gratifying preseason workout, I was able to grab a quick interview with her:
Q: Did you ever play Highschool in college? If so, what was your favorite part?
A: I played lacrosse for St. Joe as a Marian student from 04-07. My favorite part was the sport itself, I love the finesse and speed of the women's game. I also really enjoyed the friendships I made. There is a group of us that are still best friends.
Q: And your least favorite part?
A: My least favorite part of lacrosse isn't about lacrosse but about the access to the sport in our region. Lacrosse is not a dominant sport in our area so finding good coaching and year-round opportunities to play is really hard and that is still a difficulty our sport is facing.
Q: When did you first become involved/interested in lacrosse?
A: When I was in 7th grade my sister was the lacrosse manager for the Notre Dame men's team and I became interested in the women's game after watching a game between the University of Maryland and the University of North Carolina in 2002. 
Q: Have you coached before? 
A: I coached for St. Joe for 8 years before stepping down to coach my children's sports teams. I loved coaching. Building relationships with the student-athletes and watching them grow into amazing young women and athletes is very rewarding. I am lucky enough to still keep in touch with a large number of the young ladies (and their families) I have had the privilege to coach. 
Q: What do you consider your strengths and weaknesses as a coach:
A: I consider my biggest strength to be my knowledge of the game. My biggest "work in progress" is bringing my intensity level down a notch or two.
Q: What are your goals for this season?
A: My goal is to create an atmosphere where our student-athletes learn to thrive on and off the field and find a sense of community within our lacrosse family. 
Preseason workouts are every Tuesday and Thursday from 6:30 am-7:15 am and every Saturday from 1 pm-2 pm in the weight room and 2 pm-3 pm in the aux gym. (must sign up for a Saturday time due to limited space and Covid-19 procedures.) For more information on lacrosse please email Katie at [email protected].