Peacock: The New Kid on the Block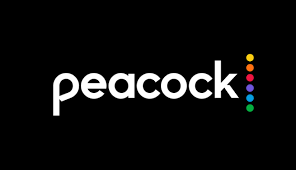 During these unprecedented times, one must find a way to distract themselves from the burden of boredom. Many students at Saint Joe took advantage of added free time in 2020 on streaming services by binging their favorite videos. Other students switched streaming services out of discontent with their old service, for getting rid of a much beloved show. Whatever the case, the year 2020 welcomed one of the newest streaming platforms: Peacock. 
If you don't know what Peacock is, then at the very least you should know that it is the new home to the much beloved sitcom The Office. After being removed from Netflix, it found its new home in the newly launched streaming service. Peacock also became the new location for another show previously located on Netflix, Parks and Rec. Every episode from every season is included in this service with so much more delightful content. Plus it includes an added bonus of exclusive extended episodes with deleted scenes. Additionally they offer categories of the Office depending on what mood you might be in. If you wanna watch some funny Dwight episodes, or some of Michael's best antics, Peacock is the place to go.
During back-to-back close contact quarantines, this very reporter experimented with the service, filling much unwanted free time – including a binge of the first season of Brooklyn Nine-Nine, another of the thousands of wonderful Peacock exclusive series. 
Peacock is a streaming service from Comcast, owned by NBC. Meant to rival its competitors Hulu, Prime Video, and Netflix, the site features the studio's many shows, movies, and originals that are offered in the streaming services. A free seven day trial is offered, with a $4.99/month charge after. The free sign-up offers limited seasons of your favorite shows, while still offering thousands of other movies, shows, television series from different genres. The $5 monthly package includes exclusive episodes, and full seasons, with an offering of live sports exclusive originals and a full access to kids shows and movies. The Peacock Premium Plus $10/month package includes everything one might need from the previous two packages, with an even better added bonus of ad-free streaming and offline watch. 
The Peacock streaming service might not be for everyone, but it sure offers a wide variety of interesting must-watch shows. From B-99, to every Shrek movie, Peacock has plenty to offer.