Joe Biden sworn in as 46th President of the United States
Joseph Robinette Biden Jr. was sworn in as the 46th President of the United States on January 20th, ending the unprecedented 4-year term of Donald Trump and ushering in a new administration that will face some of the most difficult challenges in modern American history.
The former Senator and Vice President became the newest President as he placed his hand on his 128-year old family Bible 11 minutes till noon and recited the Constitutionally-mandated oath of office, finishing by saying, "so help me God." 
Kamala Devi Harris, the former Senator from California, broke several glass ceilings in her inauguration, becoming the first female, African-American, and South-Asian American to hold the office of the Vice Presidency.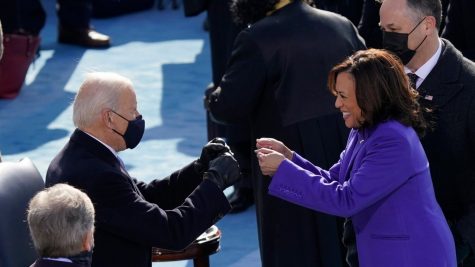 Biden's inaugural address reflected the challenges facing the American people as he called for unity and an end to the strenuous partisanship that has plagued American politics. 
"With unity we can do great things," Biden said. "We can put people to work in good jobs. We can teach our children in safe schools. We can overcome this deadly virus. We can reward work, rebuild the middle class and make health care secure for all. We can deliver racial justice. We can make America, once again, the leading force for good in the world." 
Watching Biden's inauguration, one cannot simply forget the reality at the West Front of the Capitol just 14 days before the new President and Vice President were sworn in. The attack on the Capitol struck at the heart of American Democracy. While Biden did not mention Trump by name in his address, he made sure to acknowledge the nature of an inauguration we've simply never seen before — one with COVID protocols, yes, but also 25,000 National Guard Troops protecting the sacred transfer of power. 
"[A]t this hour, my friends, democracy has prevailed," Biden said.
"So now, on this hallowed ground where just days ago violence sought to shake this Capitol's very foundation, we come together as one nation, under God, indivisible, to carry out the peaceful transfer of power as we have for more than two centuries." 
"
We must end this uncivil war that pits red against blue, rural versus urban, conservative versus liberal"
— President Joe Biden
The capitol attack stands as a reminder of how divided a nation Joe Biden is inheriting. With nearly a third of the country doubting that Biden and Harris legitimately won the election, the new President is facing partisan divides along with a persistent doubt of his legitimate presidency. Regardless, Biden's speech heavily focused on one thing: unity. He mentioned "unity" or "uniting" 11 times in his speech, making it clear about what he set out to define his Presidency on during this tumultuous time in American history. 
"We must end this uncivil war that pits red against blue, rural versus urban, conservative versus liberal," Biden said. "We can do this if we open our souls instead of hardening our hearts. If we show a little tolerance and humility."
In a sign of the deadly pandemic raging across the nation, the Inauguration ceremony held roughly 4,000 attendees, a far cry from the 1.8 million who attended President Obama's first inauguration in 2009. With the general public absent, government officials, such as members of Congress were the only ones attending, with all former Presidents, except Jimmy Carter, and their spouses attending. Biden's cabinet nominees were also present, including 2000 Saint Joe Grad and Transportation Secretary Pete Buttigieg. 
Biden's family was also in attendance, with his wife, Jill, and children, Hunter and Ashley, as well as 9 of his grandchildren. Kamala Harris' husband, Doug Emhoff, was there, as well as Harris' stepchildren, Ella and Cole. 
As the festivities have winded down, Biden is now at work dealing with the COVID crisis and the economic hardship that has ensued. He has made a goal of having 100 million doses of the coronavirus vaccine being administered in his first 100 days, while calling on all Americans to mask up during this time period. He has already taken action through executive orders to combat the pandemic as he rejoined the World Health Organization, required masks on all federal property, and established a COVID-19 equity task force, among other orders.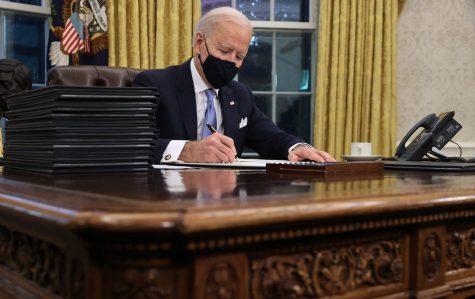 He is also in the midst of negotiating with members of Congress on his $1.9 Trillion American Rescue Plan, which includes $1,400 stimulus checks, funding for vaccines, testing, and re-opening schools. Notably, it would cut child poverty by 45% and Moody's Analytics says this it would bring real GDP growth to 8% in 2021 and nearly 4% in 2022, bringing the economy to near full employment by the fall of 2022. The labor force participation rate would also see a jump to 62.5% by this time, which is sooner than if there were no additional fiscal actions. The President has received pushback from many Republicans who insist the plan is too expensive and that it runs the risk of plunging the U.S. into further debt. But Biden has insisted this is not the case. 
"We have learned from past crises that the risk is not doing too much," he said. "The risk is not doing enough." 
For Biden, who entered office with the hopes of unity and bipartisanship, the COVID relief bill may be a turn in a different direction. It appears increasingly likely that Senate Democrats will be able to bypass the Senate Filibuster through Budget Reconciliation, allowing them to pass the bill with a simple majority lacking GOP support. 
But Biden, the septuagenarian career politician who enters the White House in a time of crisis, is well aware of the gravity of the issues facing the American people.
"Folks, this is a time of testing," Biden said in his Inaugural Address. "We face an attack on our democracy and on truth. A raging virus, growing inequity, the sting of systemic racism, a climate in crisis. Any one is enough to challenge us in ways. The fact is we face them all at once, presenting this nation with one of the gravest responsibilities we've had. Now we're going to be tested."
About the Contributor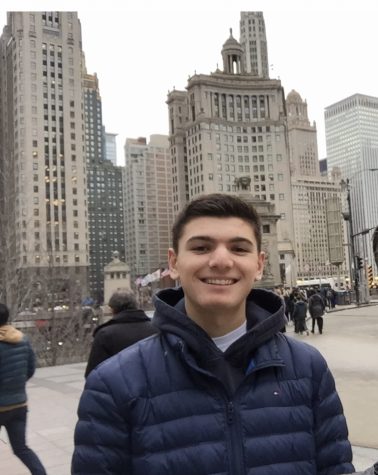 Onur Toper, Staff Writer
My name is Onur Toper and I am a senior at Saint Joseph High School. I am an ICU volunteer, Captain of my school's tennis team, and participate in other...