Details on Service Opportunities
Qtr. 3 Service Hours are due: February 26, 2021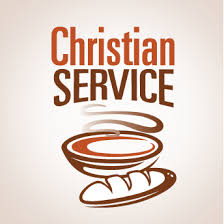 Many service opportunities are available in the month of February as students fulfill their winter service requirement.
Both Elkhart and St. Joseph Meals on Wheels programs are in need of back up drivers. Meals will be delivered Monday, Wednesdays and Friday only. This is a wonderful program designed to combat hunger in our community.
Multiple volunteers are needed in the South Bend area to help care for the elderly. These opportunities include grocery shopping and delivery as well as being an Elf for the Elderly. For more information look online at  https://realservices.org/get-involved/volunteer/
Seniors are in need of shoppers on Monday's and Thursday's. Grocery Shoppers shop twice monthly for seniors on set days and times that work best for the senior and the volunteer.
The elderly population are limited to small social gatherings and poorer-than-usual economic outlooks due to the COVID-19 pandemic. Volunteer elves give elders practical gifts costing about $50 to seniors living Elkhart, Kosciusko, LaPorte, Marshall and St. Joseph counties.
Volunteers are reaching out to thousands of seniors in our community to help them get registered for the vaccine. This would be an amazing act of kindness that would not only help the health of the seniors but benefit the community as a whole. It does require an hour of training. For those interested, email [email protected] or call 574-284-7138 with any questions.
Students can also email our local service co-ordinator Mrs. Kershner with any questions at  [email protected]