Mathletes Update: Upcoming Competitions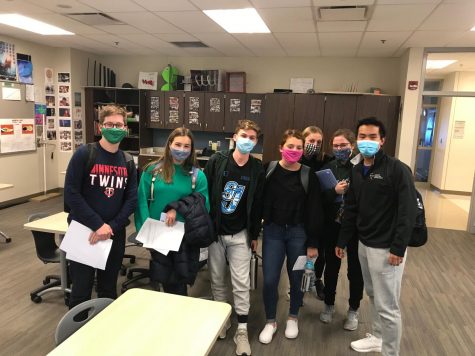 From head-to-head competitions against local schools to gearing up for a National Math modeling challenge, the Mathletes have been active as ever this spring. Recently they've been preparing for the Purple Comet Math Challenge, an online competition between teams from around the nation, and taking part in the Catholic Math League weekly.
Team Captain Mia Naman says, "We're also hoping to get involved in more in-person competitions if possible, but if not we'll just keep doing our virtual competitions each week."
Despite the obstacles that Saint Joe activities have faced this year, the Mathletes continue to go strong and find ways to meet up.
"
My favorite thing about Mathletes is definitely the friendships I've made, and the environment is just super exciting and fun.
— Mia Naman
One of the special aspects of the club is its ability to compete with intensity and have a good time every day. The team is always busy with its many competitions, but that mindset of having fun while doing it is keeping the club going. New members are always welcome, and should reach out to Mr. Goodrich, or team captains Mia Naman and Dot Crumlish. The team meets on Fridays after school in Room 221, and students are always welcome to show up and try a practice.
Naman shares, "We've had a lot of new members this year, which has been awesome. We've definitely helped those who haven't participated in Mathletes before this year."
The team will soon take part in the M3 Mathworks Challenge, a great team bonding competition where the team works all day on a math modeling challenge. This often involves trying to solve a great real-world problem by building a complex model, and the team really does a good job of purposely working and having fun together.
Overall Mathletes is a great way for students to develop their math skills, meet new people, and just have a good time with friends. The season is already underway, but it's never too late to join the fun!
About the Contributor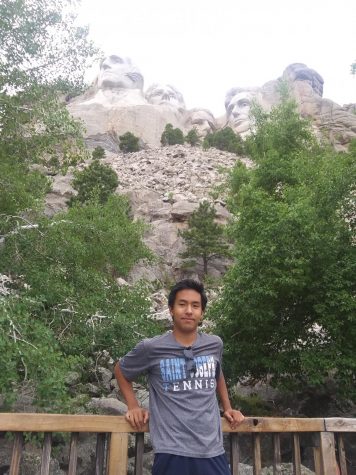 Jonathan Liu, Staff Writer
Hello! I'm a senior in News and Broadcasting. I play tennis and run track. Outside of school I enjoy watching shows, rooting for the Lakers, and spending...