A Look Into Music's Past and Present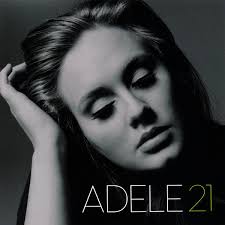 Back when colored skinny jeans and tip dyed hair was popular in 2011, artists such as Adele, Bruno Mars, P!nk, Katy Perry and Rihanna grazed the charts. The top song of 2011, was Rolling in the Deep by Adele, which is still a bop, and other megahits included, Party Rock Anthem by LMFAO Featuring Lauren Bennett & GoonRock, Firework by Katy Perry, E.T. by Katy Perry ft. Kanye West, and Grenade by Bruno Mars. 
The most popular album of 2011, was '21' by Adele, it was a big year for Adele wasn't it? The second most popular album was Taylor Swift's 'Speak Now', which includes Mean, The Story of Us and Back to December. The third most popular album was Born This Way by Lady Gaga. 
Now in the world of masks and social distancing, artists like The Weekend, Billie Eilish, Harry Styles and Dua Lipa highlight the charts. As of March 5, 2020 the number one song is unsurprisingly Olivia Rodrigo's Driver's License. Other popular songs today are, Up by Cardi B, Go Crazy by Chris Brown and Young Thug, 34+35 by Ariana Grande, Blinding Lights and Save Your Tears by the Weekend. 
The most popular albums of 2020 were 'Hollywood's Bleeding' by Post Malone, which include Circles. 'Fine Line' by Harry Styles contained the hits, Watermelon Sugar and Adore You. Taylor Swift's 'Folklore' caught people off guard with her new sound and  aesthetically pleasing songs such as Cardigan, Betty and The 1. 
So we've gone from Party Rock Anthem to Driver's License in just ten years. Who knows what our music will sound like in 2031?