How To: Nail a Job Interview in 4 Easy Steps
Step 1: Research the establishment
This can really help in an interview. It allows you to gain insight on what kind of operation they are running and what they are looking for in an employee; which may give you an advantage over anyone else who may be applying.
Some things you should be looking for are:
Skills and qualifications needed
Company's missions and values
Clients
Step 2: Attire
The type of job that you are applying for may determine what type of attire you should wear. Of course, a suit and tie or skirt and blazer may be appropriate, but if you're working in retail, food, or a market; it may be better to wear a nice pair of non-denim pants and a nice (CLEAN) button-up shirt.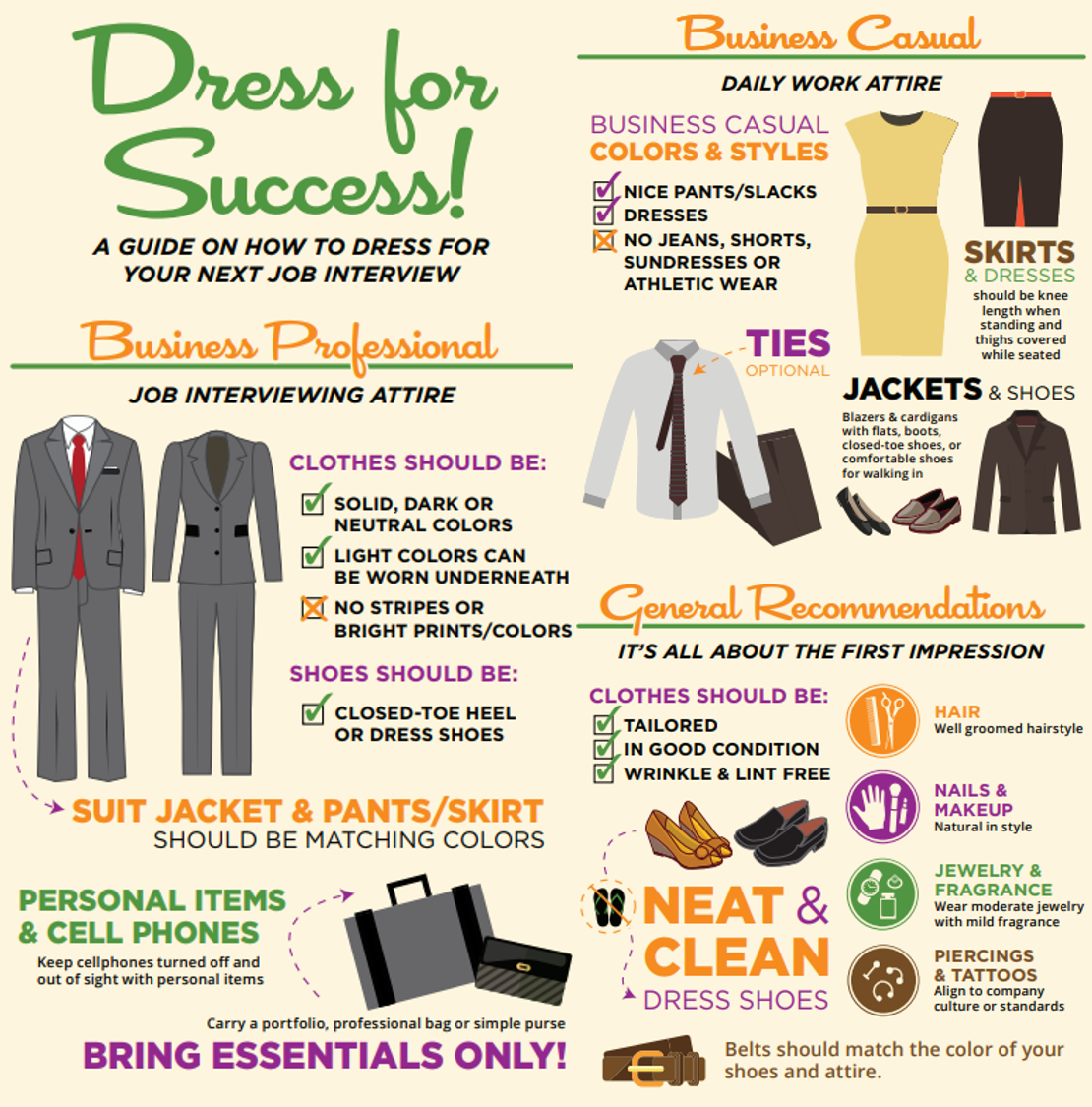 Of course, wear something that you're going to feel comfortable and confident in.
If you can try to tie or style your hair back. Most people have a natural inclination to play with their hair, and this can make you appear timid and jittery.
Step 3: Answering Questions
Possibly the hardest but most crucial part of a job interview is the, "Tell me about yourself," question. A lot of people make mistakes when answering this question. It's good to talk about your family, your interests, and accomplishments, but only in moderation. Use this three-point guideline to better help you in answering:
How you got there
Where you are now
Plans for the future
For example: I graduated from Saint Joseph High School with a 3.7 GPA, and then went to NYU to get my major in marketing.  I am currently working with a nonprofit organization, and I would like to eventually develop my own marketing industry.
Step 4: Follow up with a thank you
Employers like to receive feedback! This can be anything from a call to an email expressing your gratitude. Try to steer away from any questions regarding your interview or their decision. A simple, 'thank you for your time,' always does the trick!