Godspell- A COVID Production!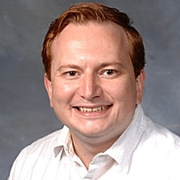 Students from freshman to seniors have been putting in work to make this year's musical production, Godspell, the best it can be. Despite the lack of full cast practices, the group has been able to put together a great production so far. The cast has been able to adjust from single group rehearsals to full cast rehearsals with ease. 
Due to the pandemic, the full cast was not allowed to rehearse until recently. For the past two months, the cast has been split up into three groups, A, B, and C, and have had to practice 1-2 days a week depending on what cycle it was. For example, in week one, Group A practiced Monday and Wednesday, then in week two Group B practiced Tuesday and Wednesday, and in week three Group C practiced Wednesday and Thursday. This pattern continued until last week when the full cast came to practice.
Senior Josie Lloyd said, "The musical has definitely been different this year than in years past, but I am enjoying every second of it! I love my group and the whole cast and can't wait to see how the production turns out." Josie, along with the rest of the cast, is making sure to enjoy every moment of the production while putting in hard work and effort every rehearsal!
Make sure to come to see Godspell in Alumni Gym at Saint Joe High School! The performances start on Thursday, March 25th at 7:00 pm and end with the Saturday evening performance, also at 7:00 pm. The other two performances take place on Friday, March 26th at 7:00 pm and Saturday, March 27th at 1:00 pm. Make sure to look for tickets when the link opens to the public on Wednesday, March 17th! 
Make sure to support Saint Joe Drama and all the hard work they have put in since January by coming to see Godspell next weekend!