March Madness is Back!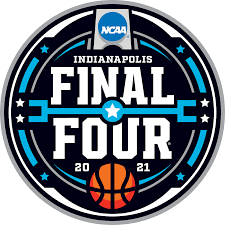 On Sunday, March 14, the brackets for this year's NCAA Men's Basketball Tournament (a.k.a. "March Madness") were released. Due to COVID-19, this is the first time we have had March Madness since 2019, which has felt like way more than just 2 years. However, with March Madness returning amid the pandemic, it will look a lot different than it has in most years. For starters, the entire tournament will be held in Indianapolis with all 68 teams staying in a "bubble" of sorts at different hotels throughout the area. There will also be fans allowed as the capacity at each venue has been capped at 25%.
As a result of the teams staying in different hotels, new jobs have opened up within the NCAA for the tournament. Saint Joe's very own Mr. Cunningham will be working for the NCAA managing the logistics for 4 of the 68 teams in the tournament. When asked about what he is most looking forward to, he said: "Just to be there. I think it's going to be a great opportunity to be apart of College Basketball." Which is very understandable since it has been nearly 2 years since we last had March Madness and the numbers of fans will be limited at all of the venues this year. 
Mr. Cunningham also highlighted teams such as Illinois, Iowa, Gonzaga, and Baylor as teams that should go on a big run this March. Gonzaga, Baylor, and Illinois are all #1 seeds and Iowa is a #2 seed. Thus making all 4 teams very favorable in a lot of brackets. But if you are sick of the heavy favorites getting all of the hype, I have a few Cinderella teams that may be poised to make a big run in the Tournament.
Loyola Chicago

. Loyola was ranked #18 in the country in the final AP poll of the regular season. In addition to that, they absolutely dominated Southern Illinois, Indiana State, and Drake on their way to their second Missouri Valley Conference Championship in the last 4 years. The Ramblers still have Sister Jean as well, who is now 101 years old, and was there when Loyola made it to the Final Four back in 2018. Loyola Chicago is matched up against #9 seed Georgia Tech, who won the ACC Championship, should be a tough matchup for Loyola Chicago. However Loyola is ranked 6th in the nation in Field Goal Percentage as they make 57.4% of shots they take, so if the Ramblers are hot, there is no stopping them.

University of Connecticut

. Lead by Sophomore Guard James Bouknight, who has scored 20.2 Points per Game, is a major reason why UConn has made the tournament this year. UConn has beat strong teams such as USC, Xavier, and Seton Hall throughout the season although they fell short in the Big East Tournament as they lost to Creighton by 3 points in the Big East Semifinal. UConn, who is a #7 seed, will face #10 Maryland, who may be quite the challenge to get by. However, with Bouknight leading the way, anything is possible for the Huskies.

Georgetown

. Georgetown, coached by NBA Hall of Famer Patrick Ewing, shocked the world and managed to win the Big East. Georgetown entered the tournament as the 8th best team in the Big East, out of 11 teams. On their path to the conference championship, they defeated #9 Marquette, barely snuck past #1 Villanova, upset #5 Seton Hall, and destroyed #2 Creighton in the Big East Championship. No team is hotter than Georgetown right now and they are a force to be reckoned with. They are matched up against #5 Colorado, which could be a very favorable matchup for the red hot Hoyas. 

Syracuse

. I am very biased as I am a huge Syracuse fan. But Buddy Boeheim has been playing some of the best basketball of his life of late. He is averaging 17.1 Points per Game but he has 27 against NC State and 31 against Virginia in the ACC tournament. If Boeheim is playing well and if Syracuse is making their shots, Syracuse could upset #6 San Diego State and dance their way into the Sweet Sixteen.

Purdue

. Okay, Purdue is not much of a Cinderella team, they are ranked #4 and will be facing #13 North Texas. But Purdue has been absolutely terrific this year with an 18-9 record. Purdue is led by Trevion Williams and former Marian standout Jaden Ivey and their offense has been averaging 71.1 points per game. Although they may have their season end in the Sweet Sixteen as they could match up against #1 Baylor there. 
These 5 teams are more than capable of going on a big run in the Tournament. I am all aboard the Georgetown bandwagon as I think they will make it to the Elite Eight. Although I do not see Syracuse or Purdue having the same success as I have them losing in the Sweet 16 in my bracket and I do not see Loyola Chicago or UConn getting past Illinois or Alabama in their Round of 32 Matchups. In my bracket, I ultimately have Illinois defeating Gonzaga in the final as those are the two best teams in the field, in my opinion. After watching Illinois dominate in the Big 10 Tournament, which I believe is the toughest conference in all of the NCAA this year, there is no way the Fighting Illini will lose the National Championship.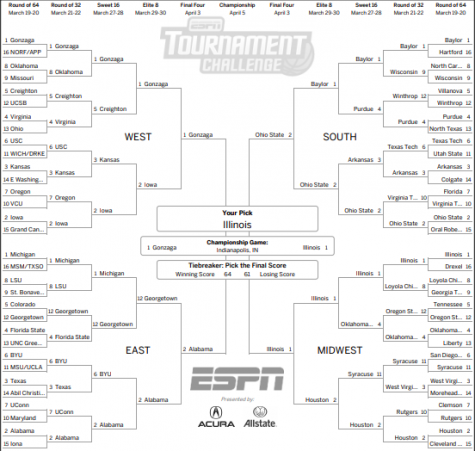 The Play-In games start Thursday, March 17, and will be played in places in Indiana such as Lucas Oil Stadium (Home of the Colts), Bankers Life Fieldhouse (Home of the Pacers), Mackey Arena (Home of Purdue), and Simon Skjodt Assembly Hall (Home of IU Bloomington). The games will be televised on CBS, TNT, TBS, and TruTV and you can stream the games on your phone with the NCAA March Madness Live App.