SADD Club: March as Suicide Awareness Month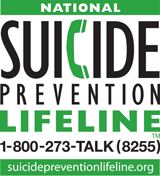 March is National Suicide Awareness Month for St. Joe's SADD Club (Students Against Destructive Decisions). Through this month and the month of April, they will be selling Pura Vida bracelets in order to raise awareness and help prevent suicide.
Suicide is a large and growing public health problem the world over. It affects all ages, but is the second leading cause of death for people ages 10-34. According to the American Association of Suicidology, one person kills themself every 11.1 minutes, with one attempt every 26 seconds. On average, there are 3.6 male fatalities for every female one, although there are three times the female attempts for every one male one. Racial or ethnic minorities, as well as LGBTQ+ people, are also much more likely to attempt suicide than white, cisgender and heterosexual people.
SADD recognizes the gravity of the situation, and will be selling bracelets to raise awareness for suicide prevention through the months of March and April. SADD's mission is literally to help its members and the wider St. Joe community prevent destructive decisions– and what could be more destructive than preemptively giving back the gift of life God has given us? SADD club will also be making a donation to a suicide prevention organization in the area with a portion of the money raised to hopefully help as many people as possible both at St. Joe and in the larger South Bend community.
"We know it's a very serious topic and we know that a lot of St. Joe students are struggling, especially with the year we've had," Luke Reynolds, one of SADD club's co-presidents (along with Lily Pracht), says. He feels that it is important to remind students that their struggles are not invisible, and urges anyone feeling depressed, anxious, or suicidal to find help in a myriad of resources like school counselors, anonymous hotlines, friends, and family. "It's never an ideal situation, but we need to show people that they're not alone in feeling like this."
Once again, the bracelets will be on sale through the month of March and April. Prices are still being decided, but please be on the lookout to support and raise awareness for suicide prevention.
Sources and Additional Support:
https://www.cdc.gov/suicide/facts/index.html
http://www.suicidepreventionlifeline.org/GetHelp/LifelineChat.aspx