Saint Joe Donates Over A Thousand Dollars to Catholic Relief Services
Saint Joe Helps Over 100 Countries in Need.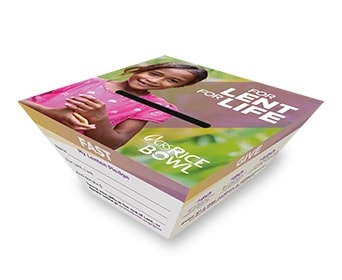 Once again, this Lent Saint Joe has contributed to the Rice Bowl Program! This year at Saint Joe, the community of students and teachers made a generous donation of collecting over a thousand dollars to donate to the Catholic Relief Services. This contributes to the $300 million dollars that the CRS has collected from Catholics since 1975.
The Catholic Relief Services (CRS) is an institution that has Catholic families donate to different countries around the world. The money that these families donate helps a different country every year overcome the adversities of hunger and poverty. This organization has been in action since 1975, and continues today to help people in need all over the world. 
The Catholic Relief Services gives examples on what your donations can provide for families. For example, a forty dollar donation helps purchase infant scales to measure babies' growth, and an eighty dollar donation helps raise a chicken for a family to provide food for them. 
The motto of the CRS is "Faith communities in dioceses throughout the United States put their work into action through prayer, fasting, and almsgiving." In these forty days of Lent, Saint Joseph High School has helped families in need in over 100 different countries each year. The top four classes that donated were Mr. Mentock, Mrs. Kershner, Mrs. Fink, and in first place, the class that had the most money donated was Ms. Firestone, with a collected amount of $286.07 in her painting class! 
Saint Joe always and will continue to help the communities and countries around us through CRS, and through the objectives of our mission statement.