New Eats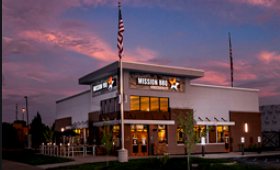 Hey Saint Joe! Did you know that there are several new restaurants either coming to South Bend or restaurants that you may not have heard of that you should definitely check out!
First, up for a new but familiar food chain, is Chick-Fil-a. They are starting on building the new location where Apple Bee's used to be by Meijer on Portage. They say it will be open hopefully by this fall!
Next, we have Iggy's Pizza located in Granger. They make New York style pizza.  The franchise was originally a family business started in 1983 in Brooklyn. Definitely go check it out.
Finally, we have Mission BBQ. Located directly next to the New Rasing Canes. They are a Maryland-based barbeque and include St. Louis style ribs. They have started working on the restaurant but have not yet released an open date.