Saint Joe baseball season kicks off with a win
Saint Joe Indians fall to Marian Knights in baseball, but have a second opportunity to work on improving to beat them the next time around.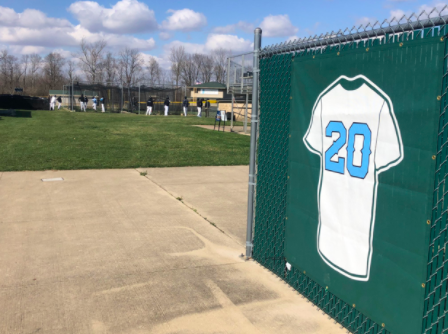 Grab your peanuts and crackerjacks–the Saint Joe baseball team's season is just beginning. 
The 2021 spring season started this past Tuesday, March 30th when the boys faced Warsaw and won with a score of 12-3. Seniors Keagan Frick and Kyle Tupper both had outstanding performances. Frick hit a home run in both the fifth and sixth innings while Tupper lasted four innings and only allowed two hits and three runs while striking out five players.
"We all have our individual goals," Tupper said. "But as a team we know that we have the chemistry and talent to win the conference and maybe even the state. We know we have it in us but time will tell."
This past Wednesday, the Indians faced Marian in the Holy War. Saint Joe put up a good fight, but in the end fell short with a final score of 7-4. 
"This was a setback, but you can't win them all," said senior Andrew Lamont. "All we can do is fix our mistakes and focus on the next game."
The Holy War was a non-conference game and the Indians will play the Knights again on April 19th. This next game will count towards the NIC standings, so the boys are preparing to get the win the second time around. 
"It was only one game," said senior Bryce Lesher. "Now we see what we need to work on as a team to come out ready to play the next game."
With a current record of 1-1, the Indians are working on improving their skills so that they feel fully prepared for their next game.
Fellow Indians, go root, root, root for your home team this next Wednesday, April 7th as the boys take on Plymouth!