COVID-19 Cases in Saint Joseph County
Increase in Cases and More Variants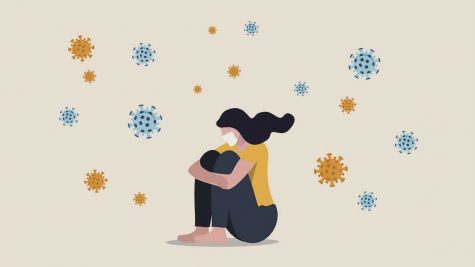 After spring break students often relay stories of friends and families' travels. During this pandemic, however, people have typically been more hesitant to travel. It seems that cabin fever has set in for most people after dealing with the pandemic for about a year now.
With travel comes increased contact with people outside of one's household. According to the South Bend Tribune as of April 1st 2021 St. Joseph County has 1,210 cases of COVID-19. This is the first time since January 29th that the number of COVID-19 cases has been higher than 1,200.
There is also the concern of more variants arriving in St. Joseph County. Also According to the South Bend Tribune there has been a case of the California Variant discovered on March 29th. Along with a case of the U.K Variant on March 12th.
The concern is that newer variants can be more contagious and resistant to the vaccine. Thankfully these two variants haven't shown any resistance to the vaccine – although these variants have been shown to be more contagious.
Make sure to socially distance, wear a mask properly, use disinfectant, and wash your hands frequently. If possible ask your parents about the COVID-19 vaccine to see if you're eligible.