Pete Buttigieg takes questions at White House Briefing
Transportation Secretary goes on media blitz to sell infrastructure plan
A little over two months into his tenure as Transportation Secretary, Pete Buttigieg is playing a vital role in promoting one of President Biden's most coveted pieces of legislation: a $2.3 trillion infrastructure package. 
The Saint Joe Alum was named as one of five cabinet members who will sell the plan to members of Congress and the American people, while remaining in close contact with the White House. But unlike his four colleagues in the "jobs cabinet," Buttigieg is maintaining a uniquely dominant media presence as he hits the airwaves on channels across the country and across the political spectrum.
Since his swearing-in in February, the former Mayor has been on local news programs in cities across the country, including Las Vegas; Pittsburgh; Dayton, Ohio; Miami; Quad Cities, Iowa; Atlanta; Milwaukee and Dallas. He has made appearances on NBC, CBS, ABC, and a host of cable news networks, including conservative-leaning FOX News. 
It is no surprise that President Biden has tapped Buttigieg for this role considering his status as a gifted communicator who can reach audiences on both sides of the aisle. The former Mayor's ability to connect with "future former Republicans" and political moderates was on display throughout his primary campaign, as well as his time on the road for the Biden-Harris campaign this past fall. His recent appearance on FOX afforded him the ability to discuss  the new infrastructure plan, while touting the progress such legislative action can accomplish.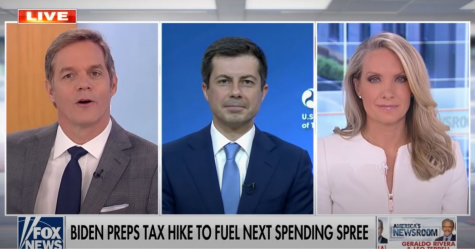 In an April 1st appearance on America's Newsroom, a morning show on FOX News,  co-host Bill Hemmer questioned the allocations in the proposal.
"Well, we're talking about roads and bridges, we're talking about rails and transit, we're talking about airports and ports," Buttigieg responded. "As you mentioned, we're talking about things like the [power] grid. I don't know why anybody would say that it's a mistake to invest in the grid after what we just witnessed in Texas."
"We saw U.S. citizens, living in Texas, melting snow in their bathtubs to be able to flush their toilets," he continued. "That is unacceptable." 
Buttigieg's messaging remains consistent on the idea that infrastructure is more than just roads and bridges, but that it comprises the foundational aspects that enable Americans to live their lives. As such, he, along with other members of the administration, have been pressed on this very issue as Buttigieg has pushed back on the idea that infrastructure remains a term limited in its scope.
"It makes no sense to say 'I would have been for broadband, I'm now against it because it's not a bridge. I would have been for eldercare, but I'm against it because it's not a highway," Buttigieg said on CNN's State of the Union. 
He added the plan has the support of a "majority of the American people," which is backed up by multiple polls. 
The Secretary continued his media blitz on April 9th as he entered the most media-savvy place in the White House: the press briefing room. 
Buttigieg was introduced by White House Press Secretary Jen Psaki and then took the podium to deliver remarks and take questions from the press. He was pressed on issues relating to high-speed rail, the corporate income tax, domestic travel, and, of course, the new infrastructure plan. The Secretary reiterated his desire to bring America's roads and bridges to the top of the world in terms of quality, while combating foreign competition.
"[W]hen you have a strategic competitor, like China, investing sometimes multiples of what we are in forms of transportation, we have to make a decision about whether we're content to be left behind or whether we actually want to remain number one," Buttigieg said. "I think Americans should always have the best, and I think that's the tone that the President sets every day." 
"
It makes no sense to say 'I would have been for broadband, I'm now against it because it's not a bridge. I would have been for eldercare, but I'm against it because it's not a highway'
— Pete Buttigieg
Secretary Buttigieg is continuing his outreach on Capitol Hill in conversations with Democrats and Republicans, while maintaining connections he made on the 2020 campaign trail. His work has raised attention to his future political ambitions, which will almost certainly include a second presidential run. 
Virginia Representative Don Beyer, Buttigieg's first congressional endorsement, jokingly referred to Buttigieg as a "future president of the United States" at a Department of Transportation event. 
"He looked surprised. … I don't know whether I imagined a grimace or not," Beyer said with a laugh. "I was careful not to say the next, I didn't want to pick a fight between Pete and (Vice President) Kamala (Harris)."
Regardless of where he goes after his tenure as Transportation Secretary, Pete Buttigieg has cemented himself as an effective communicator for the Biden-Harris administration who can strike a calm tone in the midst of political tension.
A White House official who asked for anonymity to speak to CNN about Buttigieg's role said, "President Biden and the White House asked Secretary Buttigieg to play a leading role in developing the President's recovery agenda and building public support for the Rescue Plan, the Secretary's done an admirable job in that work and in communicating it to the American people."
About the Contributor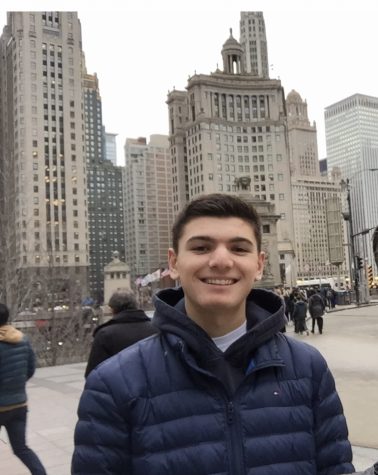 Onur Toper, Staff Writer
My name is Onur Toper and I am a senior at Saint Joseph High School. I am an ICU volunteer, Captain of my school's tennis team, and participate in other...