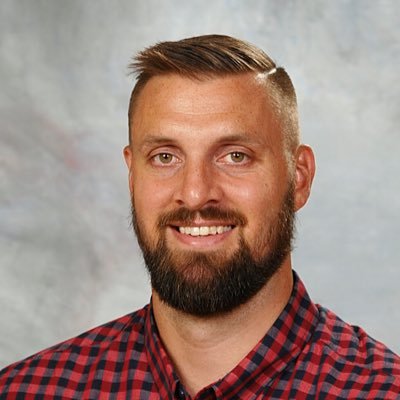 After Coach Mark Johnson's three years of coaching here at Saint Joe, a new coach steps up to take his place and begin a new era of Saint Joe Boy's Basketball. Eric Gaff will be taking over the program next year as the new head coach.
"I am lucky to take over for him and continue to build upon the foundation he laid. I look forward to bringing my style of coaching and leadership to continue the Saint Joe tradition and pursuit of excellence."
Gaff was first inspired to become a coach while watching his father coach high school basketball. He began playing basketball at age three and has continued playing basketball for a majority of his life.
He played at Concord High School and continued his career at Grace College, where he was a first-team NAIA All-American as a senior in 2008-09 and received honorable mention as a junior. Gaff then went overseas to play professional basketball for 10 years, where he earned the title of Defensive Player of the Year three times and won four team MVP honors. The 6-foot-10 center then started playing in Norway, but eventually found his second home in Australia, where he also coached the Under-12 and Under-14 teams.
"I enjoy the lifestyle that I get to enjoy down here," said Gaff about the experience when he was a player for the Geelong Supercats in Victoria, Australia. "It is a laid-back nation with beautiful weather and great cities and beaches to enjoy. I enjoy basketball because they are passionate about sport down here and makes it fun and exciting to play down here."
Gaff has had plenty of experience coaching, as he had also helped long time Coach Steve Austin (also another former Saint Joe coach) by leading the freshman basketball at Concord High School.
"I believe that hard work is a big core value of mine," said Gaff when asked about his core values as a coach. "I expect my guys to work hard…"