Softball New Prairie Game
Saint Joe's Girls Varsity Softball team played a tough New Prairie team on their home field, St Pats Park, this past Monday, April 12. This was the first time the team played them since two years ago when New Prairie knocked them out of sectionals. Fortunately for the girls they were able to come out ahead this time with a dub against the new prairie cougars squad at their home opener.
The game remained at zero until the fourth inning when the Indians exploded out of the dugout with 3 runs. The girls did their best to keep The final score ended being 3-1 leaving the girls undefeated in NIC and now are 3-0 this season. Savannah Hamilton had thrown a beautiful no hitter in order to lead the Indians to the dub. It wasn't until the 6th inning when the cougars were able to get a run. 
Senior captains on the team Maddie James and Shea Ruszkowski both said it was a big win and they loved the feeling of being able to beat them after losing to them and what they did not know would be their last game for a while. Maddie gave a shout out to her co-captain, Shea, for being a standup player in the game. 
The next big game for the Lady Indians is Monday April 19, they take on the Marian Knights. Come out and support the ladies as they get ready for a hard fought battle against our biggest rivals 
About the Writer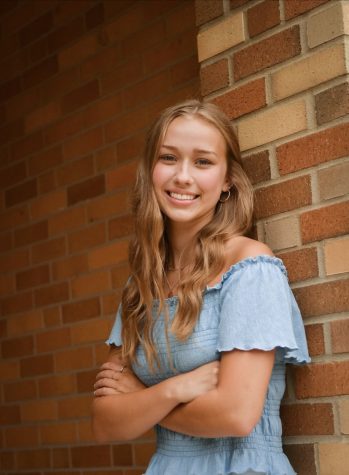 Courtney Bean
Hi I'm Courtney Bean and I'm a senior at Saint Joe. I'm president of Spirit Club and co-president of Student Ambassadors. I enjoy spending time with my...