Chelsea and Manchester City Withdraw from the 'Super League'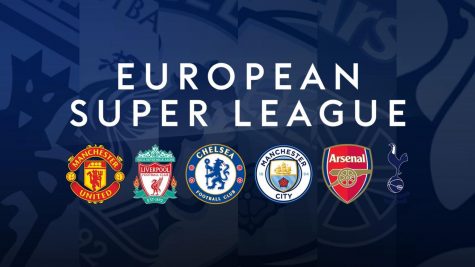 A new European Super League was proposed, but after extreme backlash, Chelsea and Manchester City have withdrawn from the league. Chelsea, from London England, was reportedly the first club to withdraw from the league. Manchester City, also from England, are set to follow. 
Chelsea and Manchester City were two of the 12 teams to announce the formation of the new league on April 15, featuring the top six clubs in England as well as major clubs from Spain and Italy, including Barcelona, Real Madrid and Juventus. 
The majority of the clubs are now set to back out of the Super League including Barcelona and Atletico Madrid. And it's no wonder why the clubs are withdrawing from the league. The proposal was met with significant backlash from fans across Europe, even including in-person protests. 
Protests even became so intense that the current front-office staff member and former Chelsea star, Petr Cech, had to plead with the protesting fans to let the team bus go through Tuesday ahead of the club's Premier League match against Brighton & Hove Albion.
The Super League is expected to provide a new European competition opposite the Champions League, featuring the biggest football or soccer clubs in the world. The backlash came from the automatic inclusion of the founding members, rather than having the clubs earn their way into the competition, like in the other leagues. There is also no regulation like in the other leagues. 
The Union of European Football Associations,UEFA, fought back against the clubs involved, with president Aleksander Ceferin saying the players who compete in the Super League would be banned from the UEFA European Championship and FIFA World Cup. This is crucial because both Chelsea and Manchester City remain in contention to win the 2021 Champions League title.
Jesper Moller, a member of the UEFA executive committee, told DR Sport that Chelsea, Manchester City and Real Madrid would all be thrown out of the current Champions League semi finals. Both of the English clubs have decided that downsides of the Super League are too great to ignore to continue on in the league. While Chelsea and Manchester are the first to withdraw there's no telling if they will be the last.