Senior Spotlight: Avery Herendeen and Halle Gilbert
With the Covid-19 pandemic taking the Nation by storm, mental health was the topic on everyone's minds. How do we help our kids? When will they go back to school? What do we do once they do go back to school? These questions were certainly on the minds of two Senior Girls in your very own Saint Joseph Highschool.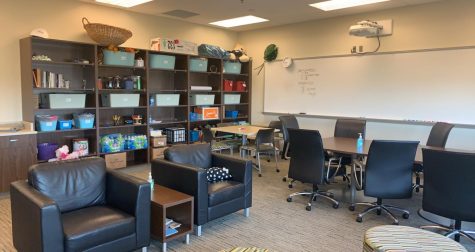 Avery Herendeen and Halle Gilbert worked side by side with school counselors and assumed the positions of Student Mental Health Advisors. They were then able to turn a large room in the Counseling Office into an area now known as Wellness Room. The room is filled with comfy couches, fidget toys, crayons and coloring sheets, breathing exercises, and much more.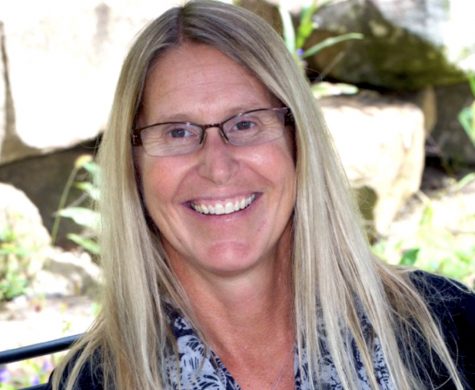 The pair were also able to bring in Doctor Margaret Jessop to give a presentation on her lecture on psychological techniques called "Hornets and Hippos." You can find out More about Dr. Jessop in the SJ Counseling Newsletters or on her website margaretjessoppsyd.com
I had the honor of interviewing Halle to find out what she thinks about their success this past year
Q: Do you feel that you met your goals for this year?
A: I feel as though we were able to accomplish a lot given the circumstances of this year. We went into the year with very large aspirations and were unfortunately not able to accomplish this due to COVID protocols. However, I believe that we were able to begin to get our message across, which was awesome! 
Q: What do you consider to be your biggest success this year?
A: I think that our biggest success was having so many people utilize the Wellness Room! This was something Avery and I wanted to create as a resource for all of the Saint Joe students to be able to help better themselves and their mental health. 
Q: Do you have a plan in place for next year, if so, what is the best way for students to find out more/ contact you?
A: Yes! We have multiple underclassmen interested in helping us carry our program and message forward in the upcoming years. Avery and I will still be helping for a little while but will then pass it onwards as we both will be beginning a new chapter of our lives… ironically majoring in psychology (Avery) and biomedical sciences (Halle) to help others better their overall well being. Mrs. Stabavvy and Ms. Fuller have several things put in place for next year which will be released at the beginning of the school year in the fall. If anyone else is interested in being a part of this program in raising awareness, please reach out to Ms. Fuller ([email protected]) or Mrs. Strabavvy ([email protected]). If there are any more personal questions that you are curious about feel free to contact me at [email protected]!