Ida's Path of Destruction
Hurricane Ida rips through Louisiana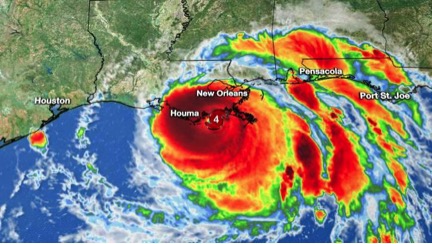 As of late Monday night, August 21st, Hurricane Ida ripped through the states of Louisiana and Mississippi. At its peak, category 4 storms Hurricane Ida had winds as high as 150 mph. These winds tore through hospitals, businesses, and homes leaving a path of destruction through the counties of Louisiana. Entire neighborhoods are flooded with houses underwater leaving survivors to huddle on roofs and inside attics. Another devastating impact of this natural disaster can be seen in the power outages that the states of Louisiana and Mississippi are encountering. Over 1 million residential and industrial buildings were left without power including the entire city of New Orleans.
Multiple neighborhood survivors have told their horror stories of escaping the initial storm surge and then huddling in their attics and on top of roofs as the water levels rise inside their own homes. In the face of great adversity, rescue efforts have already begun by a number of different organizations. These organizations will be out in the counties of the affected states helping in every way possible with rescue efforts, food, water, and other essentials. In addition to this positive news, according to CNN, Louisiana Governor John Bel Edwards announced that New Orleans levee systems that are engineered to prevent mass flooding and destruction in the city worked to a tee as the city was generally protected compared to that of surrounding neighborhoods.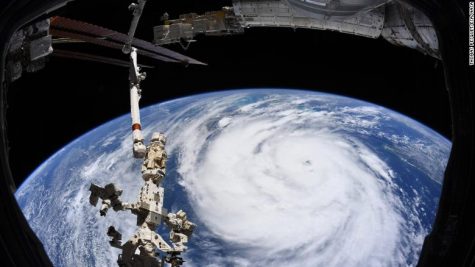 The image above was taken from NASA astronaut Meghan McArthur as it captures the hurricane from space.  Forecasters project that the storm will take a hard right across the continental United States, particularly the area of the Appalachian Mountains and the Mid-Atlantic and Northeast areas of the States, dumping rain and blowing in gusts of wind. For Tuesday, the hurricane is on track to make its impact on the state of Tennessee as it progresses through the Appalachian area. For those looking to make donations for those affected by Hurricane Ida can donate here.