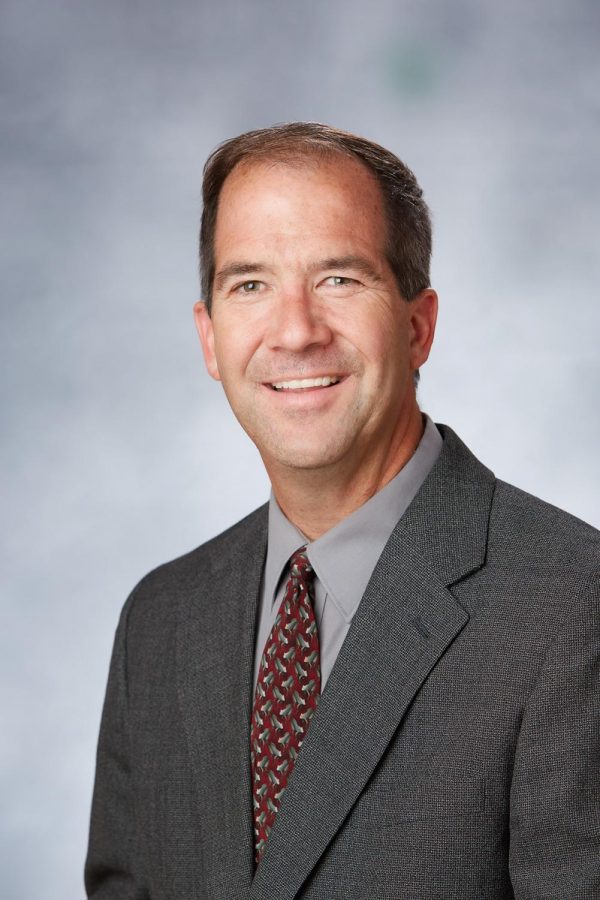 Michigan State University
Can you tell us about your past career in athletic management?'
I have been in athletic administration for 25 plus years. My original start within college and university administration was in student life, student affairs, residence life, and career development. Then I found myself moving into coaching and I was at Valparaiso University for 20 years. I coached the women's soccer program for ten years and then I transitioned into athletic administration for another ten years overseeing the business office, the ticket office, event management, and facilities, serving in an associate athletic role at Valparaiso University for those second ten years. Then, for the last four years, I was at Michigan State University. I was an associate athletic director for sport administration again for about four years, overseeing a variety of swords, mainly men and women's soccer, men and women's swimming, and men and women's tennis.
What brought you here to Saint Joe?
Great question. It really was the opportunity to grow as a leader, to grow as an individual, to utilize my talents, and to grow as a servant leader. Certainly, the academic reputation, the Catholic heritage, and the values that this high school is known for was very attractive on a personal level. My wife's family is from Elkhart, Indiana. My wife, Jamie, is a Concord High School graduate, so certainly for personal reasons, being close to her family was important. But for Saint Joe in particular, it was really what the school was about: the Catholic values, the service mission of Saint Joe in particular, the opportunity to serve student athletes and coaches, and lead an athletic department.
What do you enjoy the most about Saint Joe?
What has really been impactful and influential in my first three months has been the leadership, the common values and mission, the common drive to serve, and the opportunity again to be a servant leader to our coaches, and ultimately and more more importantly, to our student athletes. For me, to start to create, but also to build upon the work that Mrs. Brown and Mr. Gumpf have done over the past several years, to continue to build on that culture and serve our student athletes.
What are your goals here at Saint Joe?
As I look at the role as an athletic director here at Saint Joe, to me it's about details and people, and I really want to take care of both. For me, I have in my mind, sort of column A and column B. Column A are the things that I have to do: the day to day operations and the day-to-day functions of an athletic department. Column B is the goals that I have, so to answer your question, the goals pertain to focusing on student athlete experience, identifying opportunities to improve student athlete experience, identifying opportunities to prove leadership opportunities, and to implement leadership initiatives. The third goal of course is to continue to build upon the culture that we have here. To continue to learn where there are opportunities just to simply improve, to build on, to strengthen, the culture and to utilize the strengths and the talents of our student athletes so they can become leaders and prepare for college, prepare for life after high school.
Final and most important question: Hamburgers or Tacos?
Well, I will have to say tacos because my go-to lunch place, if I'm on my own, is certainly Taco Bell, so nothing better than Taco Bell and a Mountain Dew!