Football Cheer Recap
Through all the epic highs and lows of high school football, the cheer team has remained consistent through it all. Showing up every Friday night, rain or shine, the squad cheers as the football team battles on the field, and the crowd gets fired up.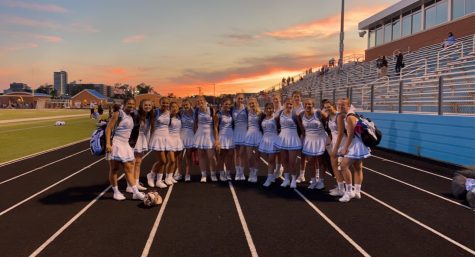 The season began over the summer. Senior Captains Elle Dickson, Maddy Tubbs, and Melina Manta guided the junior varsity and varsity teams through learning new cheers, dances, and stunting skills. The team even had the opportunity to attend a Varsity Spirit Camp. There, they learned even more material that they were able to bring into the school year. The squad spent hours in the early morning learning and repeating cheer after cheer and throwing stunt after stunt. Junior Ariana Young even came up with some of her own chants and led the team in calling them at the games. You can thank her for cheers like "Go! Fight! Win!" and "Our House!"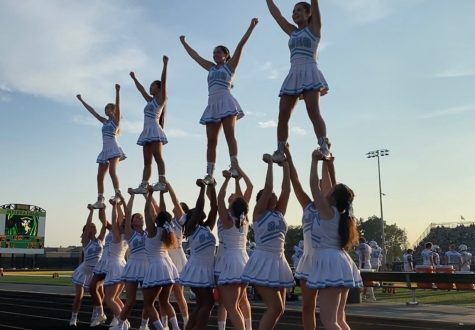 When the season officially started in the fall, everything went off without a hitch. Movements were sharp, voices were loud, and smiles gleamed across everyone's faces. Pretty soon, it was homecoming week. The girls practiced and practiced for the pep rally, perfecting every movement. Sophia Claypool and Madaline Wrobleski tumbled and tumbled, getting ready for their big flip showcase. 
Throughout it all, the cheerleaders grew closer and closer. Group Chats were lively, practices were filled with laughter. The season was definitely one to remember. Thank youall so much for the vivid memories that will last a lifetime!