Welcome to St Joe's Newest Club: Writing Club!
Mrs. Smolinski launches an exciting opportunity for local writers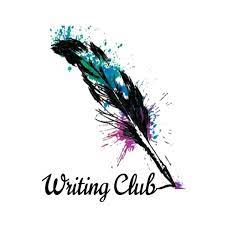 Saint Joe has a brand new opportunity for students to develop their passion for writing. This year, seniors Kennedy Swope and Mia Maike created a new club with Mrs. Smo called the Writing club. 
"The idea of the club sparked from, originally, the fact that I really just wanted to play Dungeons & Dragons," said Mia, "but that didn't really make a great basis for a club." After being in Mrs.Smo's creative writing class, she realized how little people emphasized the creativity that went into writing and just how fun that process was. "Many people (though I completely understand) would only take this class because of the teacher! It made me a bit sad to see the lack of a positive lens of focus that was on so many different aspects such as academics, sports, and art." This then sparked Mia to begin this club. She and Kennedy planned all through the first quarter and talked with Smo about the club, including details and what the club would be doing all year. 
The club is planning on meeting bi-weekly but is potentially switching to monthly meetings. They plan on just sharing works at the moment, whether it be academic or creative, and giving feedback to each other. They also want to send out prompts for people to answer and plan games, like dungeons and dragons or collaborative time stories. They also want to encourage others to join competitions like the Scholastic Writing Competition and potentially incorporate service into meetings. Things like writing cards for nursing homes or military members around the holidays are what Maike had in mind. 
If you are interested, you can email Mia Maike ([email protected]), Kennedy Swope ([email protected]), Mrs.Smo (asm[email protected]) or you can join the discord server at https://discord.gg/9KRuF3betu