Christmas Traditions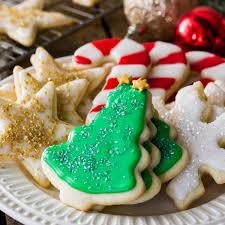 There are a ton of different traditions that people celebrate during or around Christmas time – whether it's eating a specific dinner or going to a certain mass. 
A lot of people believe in kissing whenever one is caught under a piece of mistletoe. Which is a popular belief among many people. Along with leaving cookies and milk for Santa on the night of Christmas Eve. 
Another recent tradition people have begun is the Elf on the Shelf. This follows the popular Elf on the Shelf franchise. Which consists of the elf, of course, a reindeer, and most recently a Saint Bernard and Artic Fox. On top of all these characters comes a story with each. Along with the stories there is also a movie that came out at the beginning of the franchise, focusing on the elf by the name of Chippy. 
Some other Christmas traditions could include putting up specific decorations. These may include putting up a real or fake Christmas tree, wreaths on windows, putting up garland, or even putting up mistle toe. This includes certain ornaments on the tree or always using candy canes. Or putting up jingle bells and stockings on the fireplace. 
Another traditions could be baking and decorating Christmas cookies. In shapes of trees, snow flakes, bells, among other shapes with a Christmas theme. Along with sprinkles or red and green frosting. 
There are also plenty of Christmas movies to watch during the season. Some people may have made a tradition of watching one or many every year. A couple of these movies could include A Christmas Story, How the Grinch Stole Christmas, or even A White Christmas.
These are only a few of many Christmas traditions among families. Have a good break Saint Joe!