56 on the Field, Top of His Class
Zach Kennedy wins spot Colts Academic All-Star Team
Before his first practice, Zach Kennedy asked his mom, "If I don't like it, am I allowed to quit?" 
Now, four years later, Kennedy was nominated team captain and the Colt's Academic All-Star team, a title reserved for 24 Indiana student-athletes total. The team consists of 11 offensive players, 11 defensive players, and two special teams players. To be on the team, you must be ranked in the top 5% of your class. It's safe to say that he must have enjoyed the ride.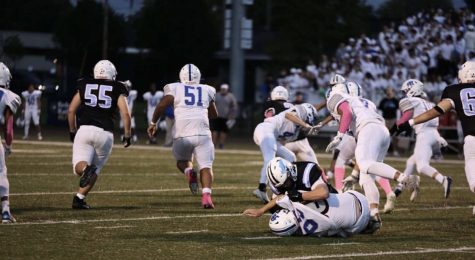 "It means a lot to me," explains Kennedy. "All the hard work and hours I put in–especially with academics after football practice–it's tough but it means a lot to be recognized for that."
This recognition goes a lot further than many would think. Kennedy has had an incredible workload throughout high school. He has taken all honors and AP level classes, even going as far as this year to take AP Stats and AP Calculus in addition to AP Physics. Now imagine that coursework, plus three hours of practice. To be in the top 5% of your class takes dedication, but that on top of being a student-athlete? Incredible.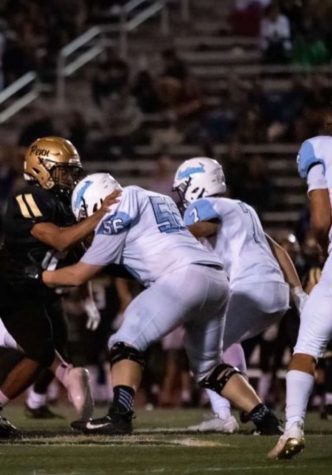 Going forward, Kennedy claims that this will propel him to work harder in life. "All the hard work and hours I've put in, especially after practice every day. It's tough but it means a lot to be recognized for that."

"

We've just learned so much from each other so I'm just thankful for being able to lead with him and being a best friend. This season changed my life and I'm thankful for that, Zach played a major part in that.

— Jake Deahl

"

This season was a difficult one, for both Kennedy and the rest of the team, but he kept his head up. "Despite a not-so-great record, the football season is always a ton of fun. Getting to work hard every day with my brothers on and off the field is great, and those connections built are special. We were able to win two games in the playoffs, and beating Logansport by 1 point with a 4th down stop at the one-yard line was incredible."

Kennedy was a leader this season. As captain and a four-year varsity player, he provided key insight to the game both on and off the field. "It was nice, especially as someone who had a lot of experience on varsity as a senior," Kenned explained. "Especially with Jake Deahl as my co-captain– I love him– it's nice to lead and to be recognized as a leader."

Leading also seemed to come naturally to Kennedy. Coach Whitten said, "As the 4 years progressed, his role grew from the follow the leader role; to an emerging leader his sophomore and junior year; to be a true leader of the team his senior season. As his role on the team grew, Zach grew in many additional ways. It was fun to see him take the lead of the Offensive Line group and begin to help make corrections on his play. Then we could see it transferring into working with the others on the team and coaching them up. This past season, he was a coach on the field. Each season you could see his confidence grow in all aspects of his life and his ability to perform on and off the field is evidence of his growth."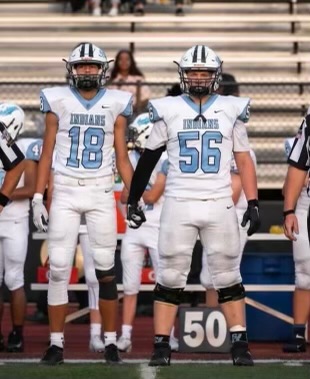 This positivity was crucial as he and Deahl led the team. "During the summer, I wasn't sure how to be the best leader possible but it was amazing to see Zach on my side," revealed Deahl.
Jake and Zach were both four-year members of the program, leading the two to become closer than ever as they stepped into their roles together. "He just helped me to become a better person and a better leader. He showed me so many different things about how to be the best version of myself.
Coach Whitten even went so far as saying, "Zach took kids under his wing and positively worked with them. It didn't matter whether it was a young kid, his position group, or others on the team, he was consistently trying to make the team better while being a positive role model for the entire team to follow."  
Years prior, students were honored during halftime of an Indianapolis Colts game. However, due to the ongoing COVID-19 pandemic, the celebration was canceled.