The Sweetest Senior: Maddy Tubbs
Being a senior in high school can be the busiest year for some students. They join clubs they've never heard of, talk to classmates they have not gotten the chance to know, and try to make the most out of their last year of high school. But for Maddy Tubbs, it has always been that way. She has been involved in a variety of clubs, sports, and organizations throughout all of her four years at Saint Joe.
Making the varsity cheer team her freshman year already set her aside from the rest. The combination of her bubbly personality and her experience in gymnastics landed her the deserved spot on the team. Cheering for both football and basketball season since then secured her the role of cheer captain, alongside Melina Manta and Elena Dickson. Tubbs often is leading the stunts at the school's games, whether it is performing a back hand-spring on the court or a roundoff on the track, her skills never cease to amaze the student section.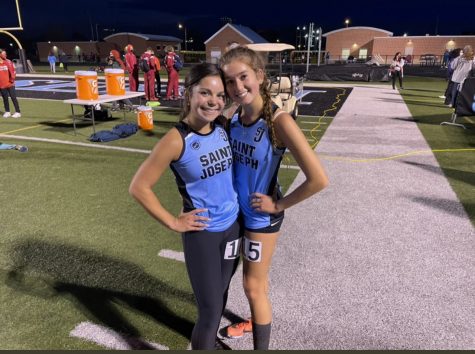 After joining the girl's lacrosse team her freshman year, Tubbs gained skills that she uses both on and off the field. While practicing on running after ground balls, she also practiced on becoming a super reliable, supportive teammate. Her positive energy is known to keep everyone's spirits lifted, and allows the people around her to feel comfortable and at ease. This energy helped her become apart of the One Student Body Peer Mentoring Program, which allows her to interact with the freshman at school, giving them crucial advice and study tips for their first year. Her role in National Honors Society is a reflection of her character because in order to be apart of this program, you already are considered a leader in the classroom, have a character that demonstrates honesty and reliability, and be active with community outreach. NHS allows her to tutor classmates and provide them with assistance in classes they struggle with.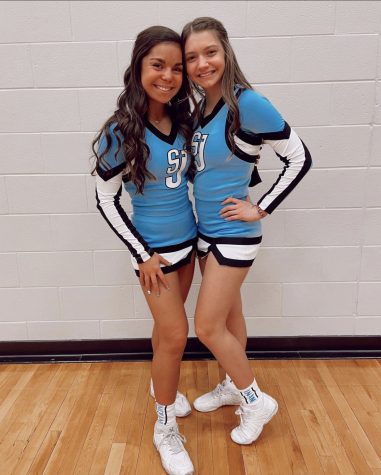 While Tubbs is very focused in her academics and extra curricular's, she is also attentive to her physical health. She is currently apart of the Saint Joe Track and Field team. Her field is in pole vaulting, and occasionally running the two mile (per Mr. McCarthy's request). In fact, she makes sure it is the first thing she does in the morning. Waking up before the sun for an OrangeTheory workout class requires a sense of dedication that a lot of people don't have, especially in high school. Her love for fitness carries over to her future goals and aspirations. She plans on studying business with a minor in physical science, hoping to open her own workout gym and teach her own classes. Her college visits down south have only encouraged her even more to pursue her dreams. The University of Tennessee and Indiana University Kelley School of Business are her top candidates, but any school is lucky to have her!
A lot of the decisions Maddy has made have aligned with her future. She is currently gaining the experience she will use for a lifetime, as she takes part in this year's StartUp Moxie class. This class is everyday and takes place at University of Notre Dame. She gets there at 7:30 AM, and learns the in and outs of entrepreneurship from business professionals around the area. She then spends the rest of her morning doing school work at her favorite place, Zen Cafe, where she waits for her next class to start over at Saint Joe. Her plans for her business idea is still in the planning process, but her inspiration comes from her love of fitness.
One piece of advice Tubbs has that for freshman especially is to "…get involved your freshman year. Join all of the clubs and sports that interest you, because it will help you build friendships that will last you the rest of high school. You can also find out what you like and what you don't like, that way you can focus more on the activities that interest you the most."
Make sure you say hi to Maddy in the halls! She will most likely say hi back, or maybe even give you a hug (because she is just that sweet)…